LCR Revision Compliance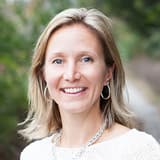 Becki Rosenfeldt, corrosion control expert, assists utilities with Lead and Copper Rule (LCR) compliance, corrosion control treatment optimization, and locating and replacing lead services lines.
With the complexity of the Lead and Copper Rule and the substantial changes recently implemented, it can be difficult for utilities to know the steps to take to remain compliant. Hazen offers full support services to provide utilities with a road map to Lead and Copper Rule Revision (LCRR) compliance.
To help utilities meet the October 16, 2024 deadline, Hazen assists in the development of:
Lead Service Line (LSL) Inventories
Lead Service Line (LSL) Replacement Plans
Corrosion Control Optimization Studies
Compliance Sampling Procedures
Special Sampling of Schools and Childcare Facilities
Public Education and Outreach Materials
Lead Service Line (LSL) Inventories
The majority of effort anticipated for LCRR compliance is development of an accurate service line material (SLM) inventory. Hazen proposes a multi-faceted approach to build a digital inventory by integrating the existing database framework with sequentially implemented investigation efforts.
Lead Service Line (LSL) Replacement Plans
Hazen will construct a customized action plan including customer outreach, funding, and protocols to streamline LSL replacement efforts.
Corrosion Control Optimization Studies
Hazen's holistic "source-to-tap" approach for evaluating internal corrosion control in water systems focus on minimizing lead and copper release to drinking water for LCR compliance while enhancing overall distribution system water quality.
Compliance Sampling Procedures
Accurately capturing particulate lead is critical for evaluating total lead exposure, especially following LSLR when lead release is expected to be primarily in the particulate form. Lead particles are known to settle in the bottle or sorb to bottle walls. Proper sampling procedures are critical for utilities to be able to accurately quantify the benefits of full LSLR and to prudently select strategies to mitigate any spike in lead release following LSLR.