Sarah Dominick and Stephanie Ishii to Lead Hazen's Integrated Resource Management Group
(NEW YORK, NY – October 31, 2022) – Hazen and Sawyer has named Stephanie Ishii and Sarah Dominick to lead the firm's Integrated Resource Management Group. Stephanie will serve as Director of Integrated Resource Technologies, focusing on treatment selection and infrastructure configurations that leverage resources to achieve multiple objectives across service areas. Sarah will serve as Director of Integrated Resource Planning, guiding the development of integrated resource plans for Hazen's clients.
Integrated Resource Management (IRM) is a longstanding area of practice for Hazen. Recognizing efficiencies to make wise use of precious water resources has long been a need for many service providers and a foundation of the firm's work. Ever increasing pressure on water resources in many areas of the country has continued to expand the demand for multidisciplinary and community- or watershed-level planning and decision-making.
Sarah and Stephanie will serve crucial roles leading a deep and diverse team of water industry professionals as we face the challenge of making progress toward a more secure water future and they are eager to take the reins for the next generation of advancement in Hazen's IRM practice.

Sarah has established herself as a visionary thinker in Integrated Resource Management through her proven ability to apply innovative approaches to water management issues. She has led projects in long-range planning, water resources, and utility management while previously working for a public utility and now as a Senior Associate in Hazen's Denver office. Over the course of her career in both the private and public sectors, she has used her exceptional facilitation skills to effectively bring together diverse stakeholders while tackling her clients' biggest challenges.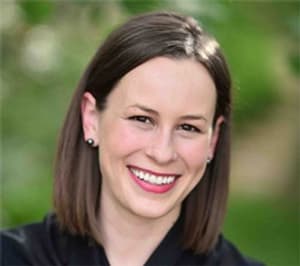 "Our clients are realizing that traditional master planning is not capable of providing adequate solutions in the face of a changing climate, aging infrastructure, more stringent regulations, and increasingly complex water systems. Integrated Resource Management's broader view can provide

insight that leads to more efficient use of both water and financial resources.

"

– Sarah Dominick
Stephanie joined Hazen after receiving her doctorate at the University of Florida, where she focused on the life-cycle impacts of resource recovery and contaminant removal from source-separated waste streams. With Hazen, she continued to leverage a systems-level perspective by developing frameworks and tools for characterizing water management decisions in terms of up- and downstream economic, environmental, and community implications. Now based in Hazen's Tampa office, she currently works with municipalities coast to coast to make water and wastewater treatment selections that best leverage traditional and alternative water supplies across public water supply, environmental, and recreational realms.
Utilizing their extensive experience in regions with acute - and very different- water resource challenges, Sarah and Stephanie bring diverse perspectives on IRM solutions. This approach allows Hazen to help utilities address the entire spectrum of emerging water resource issues spanning public water supply, effluent management, environmental preservation, and flooding.

Members of Hazen's IRM group will be attending the American Water Resources Association's Annual Conference in the Seattle area November 7-9, where they will be presenting new ideas and best practices central to IRM.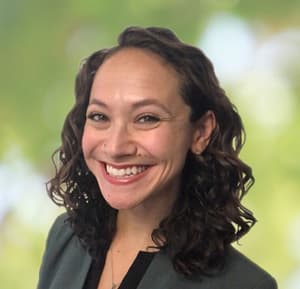 "Integrated Resource Management provides the opportunity to expand the boundaries of our thinking. We can

identify aligned objectives, mutually beneficial projects, and new partnering opportunities at the community level.

I am excited to collaborate with municipalities on the development of solutions that serve as farsighted, responsible, and adaptive pathways to achieving multiple objectives." – Stephanie Ishii