Dissolved Air Flotation
Dissolved Air Flotation (DAF) is a widely used, effective treatment for drinking water. Much like its name suggests, the process involves dissolving air in water under pressure, causing tiny bubbles to emerge. The bubbles then stick to particles that float to the surface, where they are then removed with a skimming device. DAF provides effective treatment for a range of raw water quality in a fraction of the footprint required for conventional sedimentation.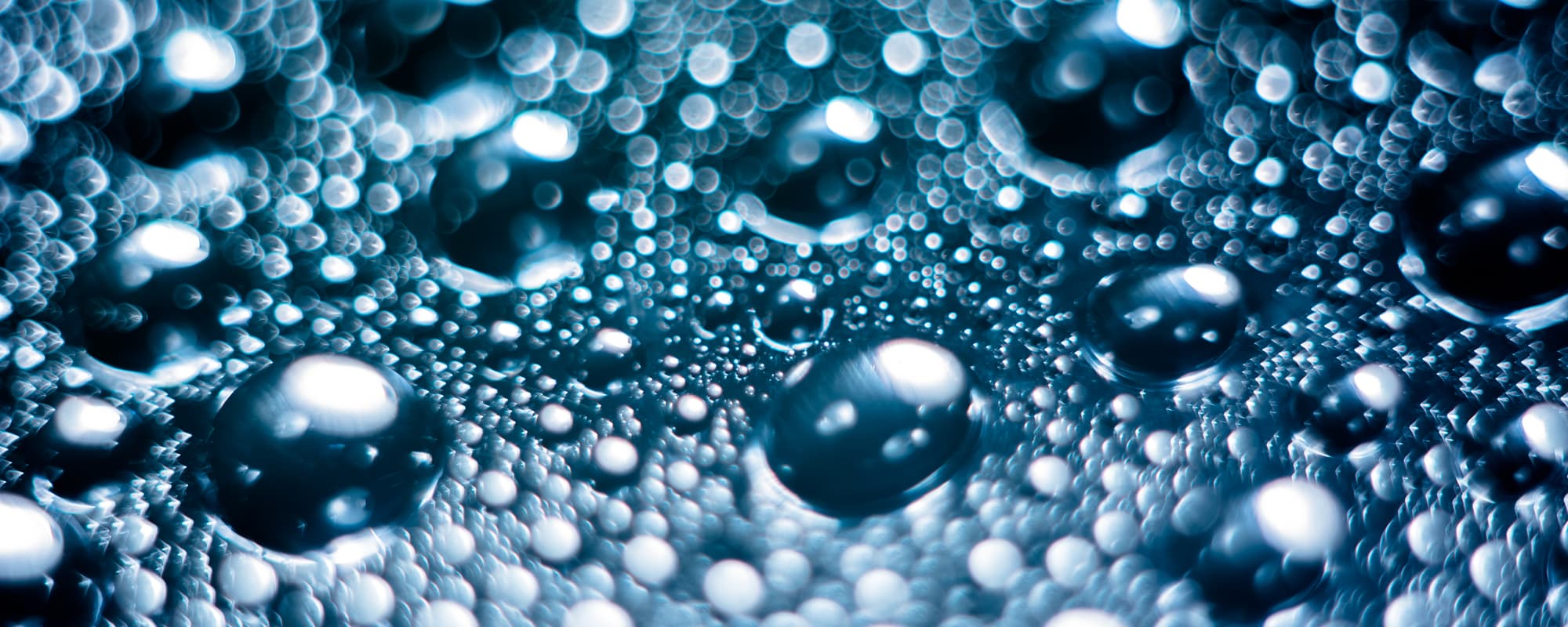 Comprehensive Solutions for Complex DAF Systems
Since 1992, Hazen has established itself as a leader in the water treatment arena, designing the first European-based DAF treatment facility in the U.S. Hazen combines extensive experience, exceptional engineering and expert project management to design and implement comprehensive DAF systems across the nation.
Understanding that a strong track record of success is not enough to remain at the forefront of our field, we continue to innovate and develop emerging technologies, giving us the ability to take on even the most challenging of water treatment projects.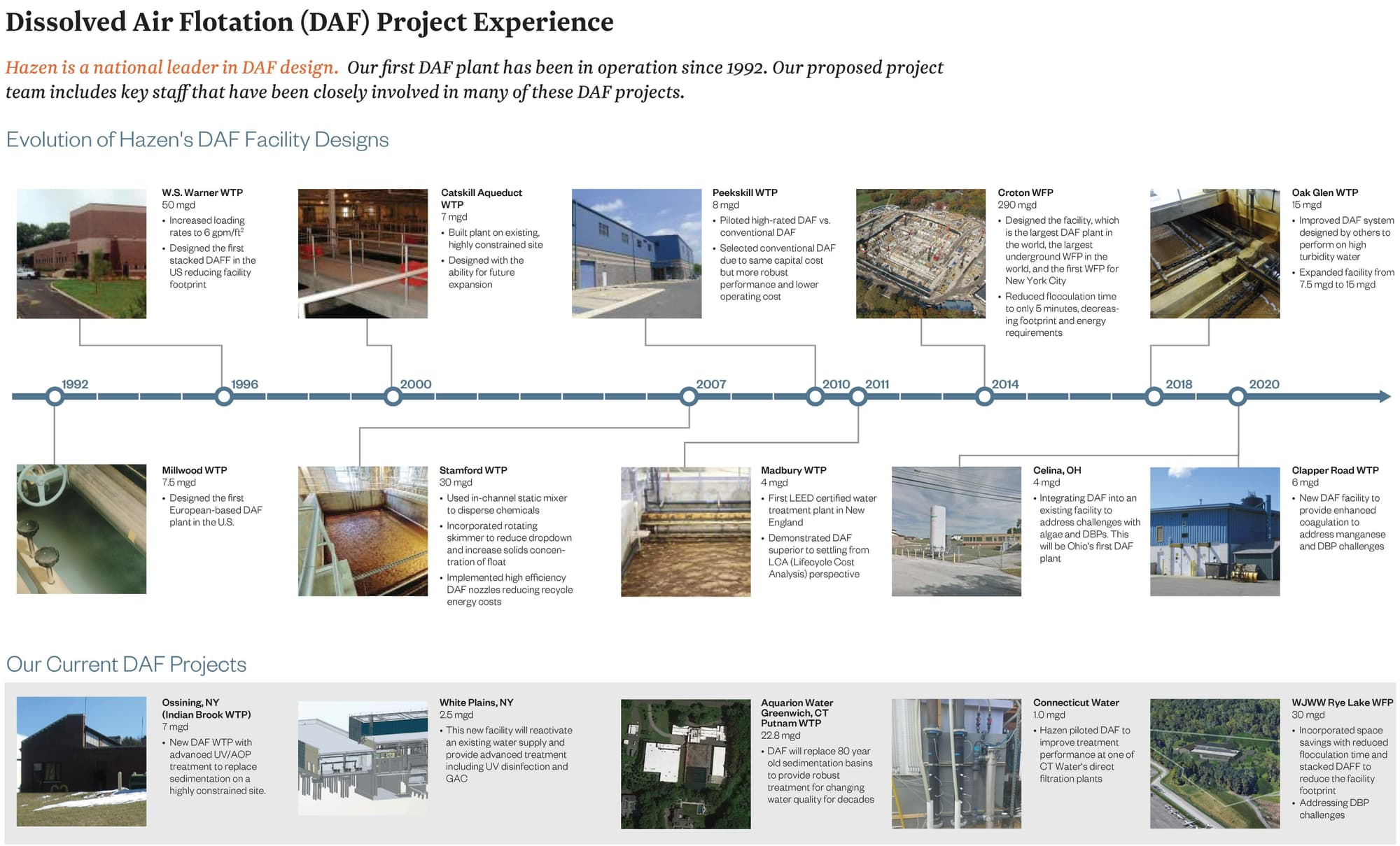 Adapting to client needs is what Hazen does best, which is why we never push a "one size fits all" solution. Our specialized experience in all components of DAF and filtration systems has led to innovations and design improvements that benefit our clients by reducing construction and operating costs, improving operations, and providing consistently high-quality water.
Our approach is based on leveraging our firmwide experience with water treatment facilities, a dedicated team of highly skilled people capable of executing an expedited design and, most importantly, Hazen's commitment to providing a collaborative approach towards meeting our client's goals.