Pump Station Upgrade and Community Enhancements Awarded Envision Bronze
Upgrades improve system reliability and quality of life in the local community
(HOLLYWOOD, FL – July 25, 2022) – The Cocoplum 1 Pump Station in Coral Gables, FL recently earned an Envision Bronze award, recognizing stakeholder involvement and delivery of community benefits, climate resilience, and protection of the surrounding lands.
The City performed various mechanical, electrical, and structural upgrades to the Cocoplum 1 Pump Station to proactively handle peak flows and improve overall system reliability. The upgrades include replacing the force main and upsizing the capacity of the station pumps. More than 150 homes in the basin, and another 100 properties in collection basins that are re-pumped by this station, rely on the pump station to function optimally.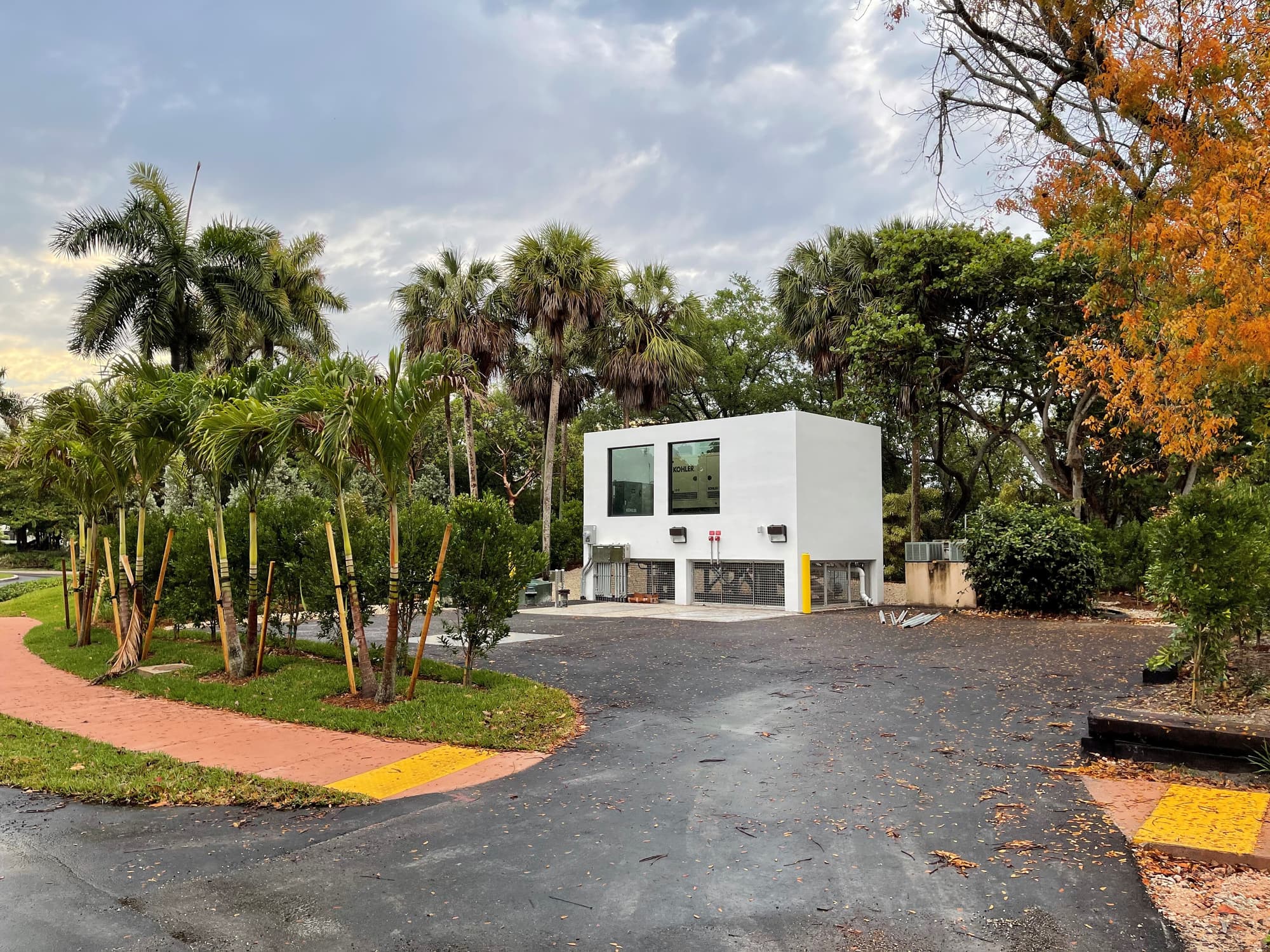 This project provides an excellent example of proactive and inclusive stakeholder engagement leading to meaningful design changes. In addition to stakeholders within the City and Miami-Dade County, the project team also involved the Cocoplum Homeowners Association (HOA). Key issues raised by the HOA and other project stakeholders included pump station flooding, disturbances during construction, pump station operations and maintenance, and the inclusion of infrastructure improvements beyond the pump station itself.
"Congratulations to the City of Coral Gables and its project partners, including Hazen and Sawyer who led the Envision submission, for earning an Envision Bronze award for sustainable infrastructure," said Melissa Peneycad, ISI Managing Director. "Everyone involved in this project deserves to be commended for their leadership in sustainability."
Design elements to improve the resilience of the pump station include the installation of a backup emergency generator, the use of more durable materials, and the elevation of critical equipment to avoid damage from flooding and sea-level rise.
The project also widens an existing bike path along the force main route on Cocoplum Road and installs a sidewalk between Cocoplum Road and Sinsonte Avenue in response to a request from the HOA – enhancements that will improve community access and provide residents with an improved bike route.