Unprecedented Measures for Superstorm Resiliency
After Superstorm Sandy devastated the Bay Park community on Long Island, Hazen worked alongside Nassau County to ensure their South Shore WRF was more resilient and able to keep operating during future flood events, as well as to provide a community space for neighboring residents to enjoy.
Project Outcomes and Benefits
To protect critical plant functions against power loss and flooding, the facility design included an unprecedented combination of storm mitigation measures.
Park facilities for residents included new athletic fields, a playground, and a dog park.
Intensive community outreach kept the public informed of the efforts to revitalize their neighborhood after the storm.
Architectural features and sustainable building practices improved neighborhood aesthetics and the plant's energy efficiency.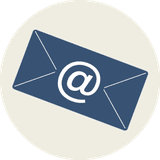 Related Topics:
The recovery in the aftermath of Hurricane Sandy required a comprehensive upgrade to critical elements of the South Shore WRF facility. Hazen engineers, as part of a joint venture team, carried out master planning and preliminary design for the entire program, and final design to expedite the most critical aspects of the upgrade.
The extensive storm mitigation measures included a full perimeter flood barrier system, submersible pumping equipment, and the elevation of any non-submersible electrical equipment. The berm and flood wall perimeter protection system is the plant's primary line of defense. The perimeter system protects the facility from the projected 500-year storm surge and provides two points of access to the facility. A new electrical distribution system replaced the main and unit substations, with elevated facilities as an additional level of flood protection.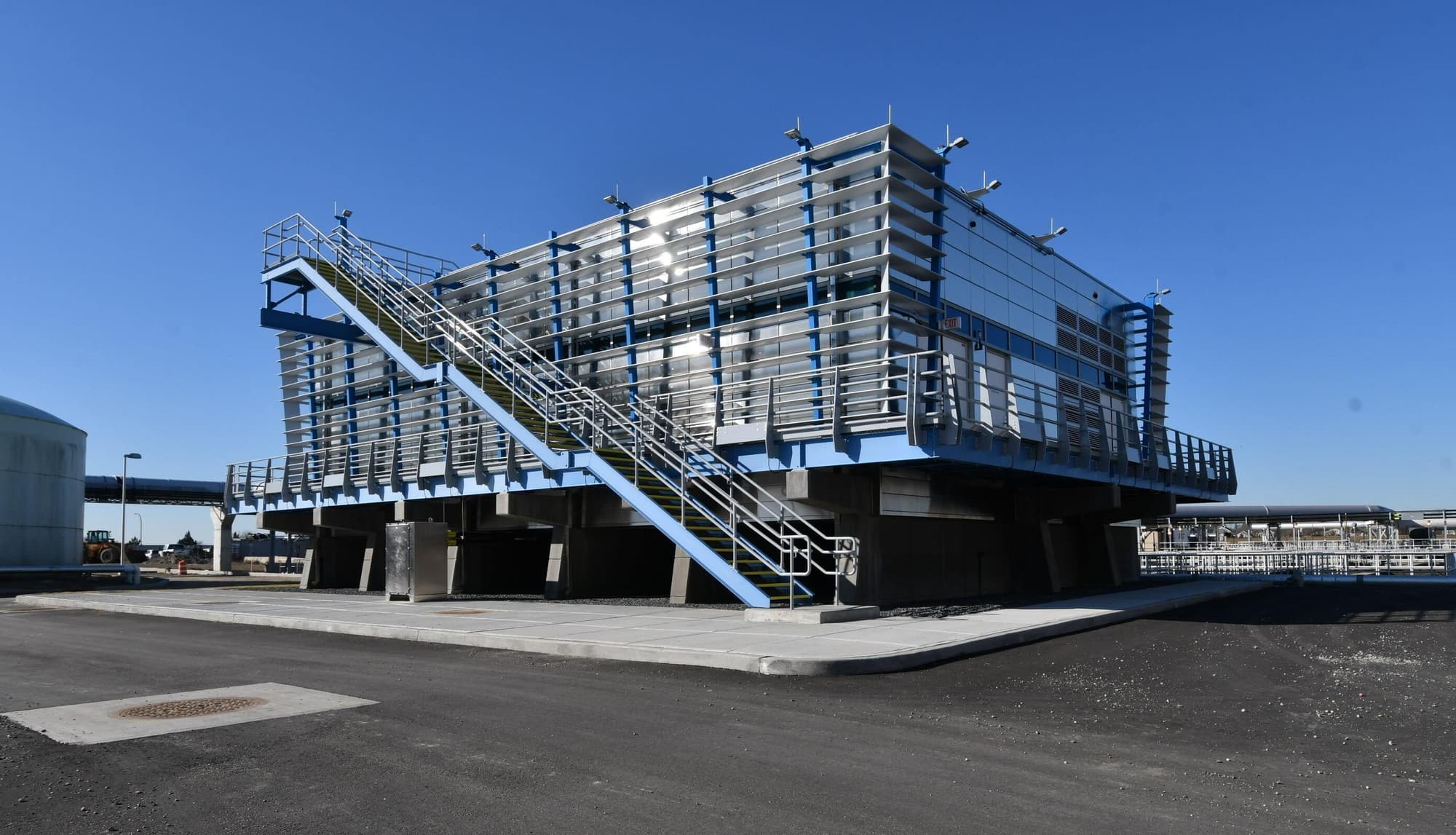 County engineers were involved in all aspects of the design and construction. Hazen worked to complete the initial fast-track designs within six months, and expeditiously install the perimeter flood berm, the plant's primary line of defense.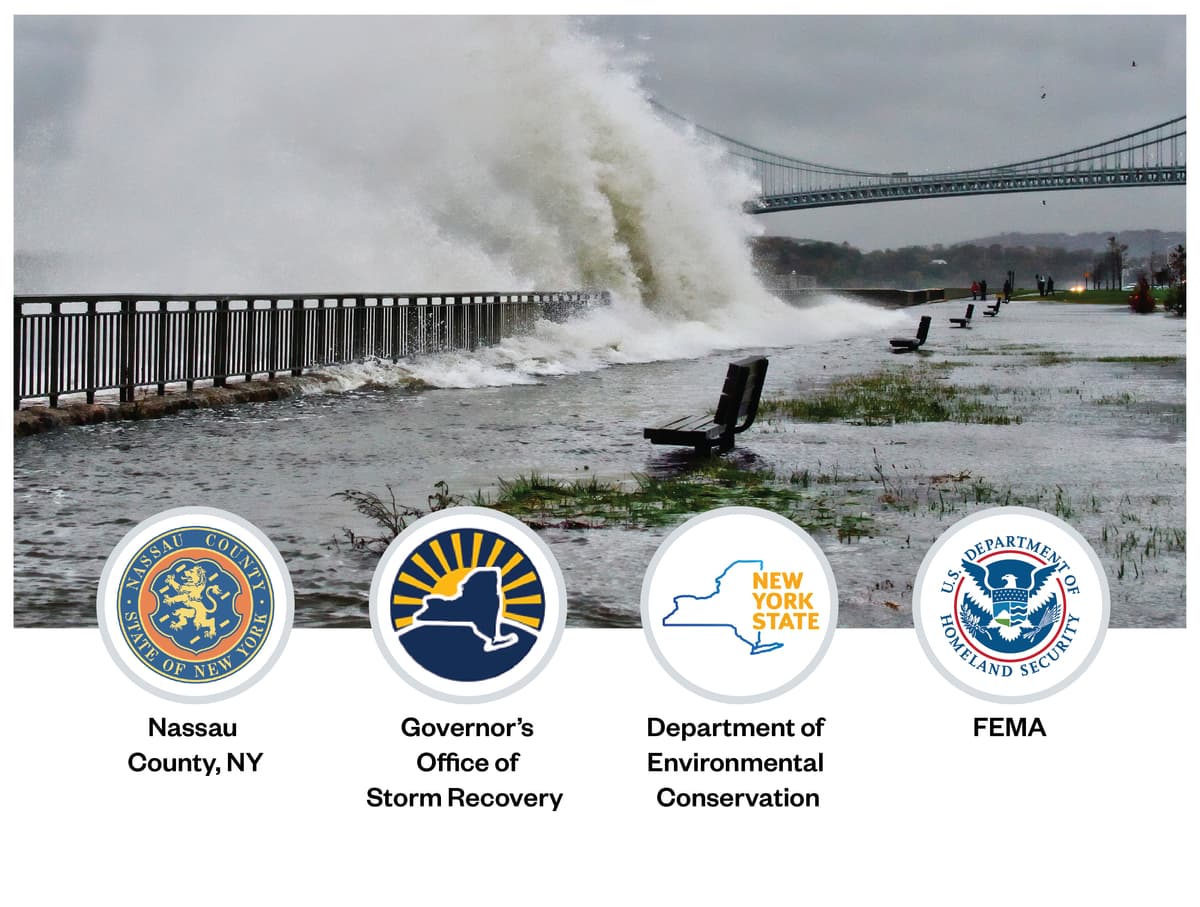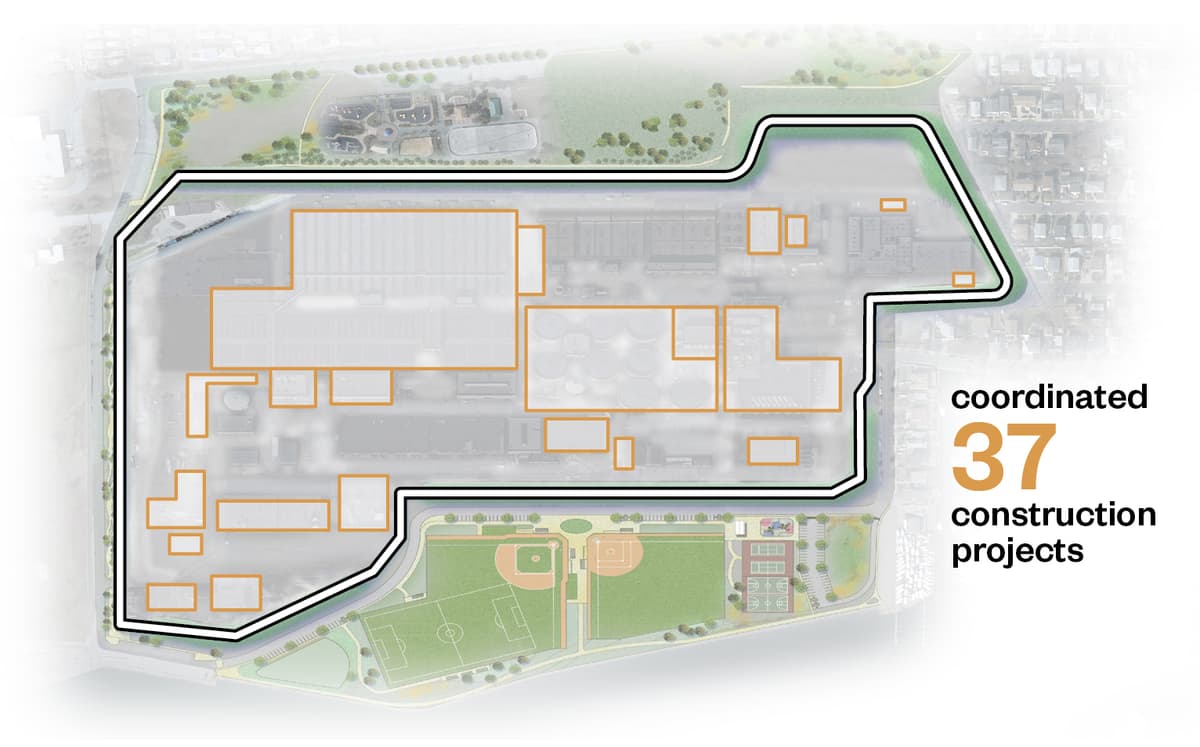 To support the recovery efforts, we assisted Nassau County in obtaining $830 million in funding under the pilot FEMA 428 program. We prepared extensive damage and vulnerability assessments, which prioritized tiers of assets to be repaired. The program provided up-front funding for expedited critical repair and mitigation projects, which was crucial for the County with its limited bonding capacity.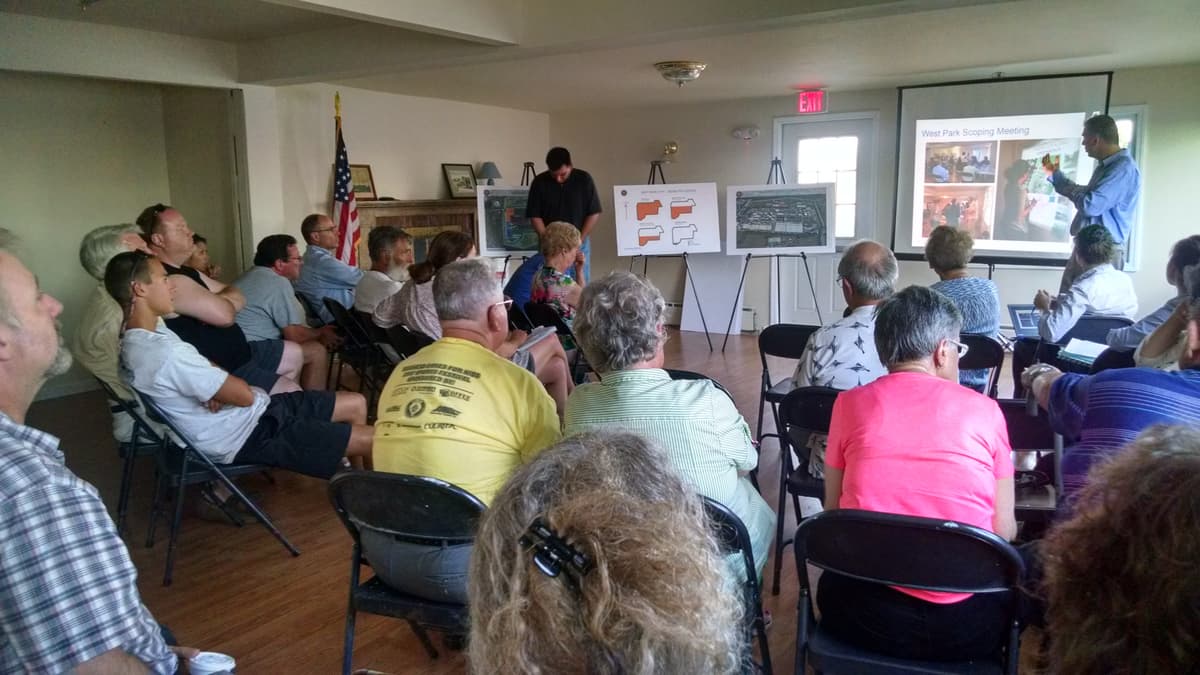 To benefit nearby residents, the exterior of the facility incorporates aesthetic features such as a decorative finish on the concrete flood wall and access gates fronted by metal screen fins. Facility materials were carefully selected to be environmentally friendly and energy efficient. The electrical building's exterior functions as a thermal heatsink - the fins extend from the interior of the structure to dissipate the heat from the electrical equipment. High recycled content materials and LED lighting systems were also used.

The project was an ACEC NY Platinum Award winner. To date, the facility is flood hardened beyond any other Sandy-damaged facility in the Northeast United States.