Kevin Alexander Appointed Director of Membrane Treatment
Gary Haubner and Jamie Gellner Assume New Regional Leadership Roles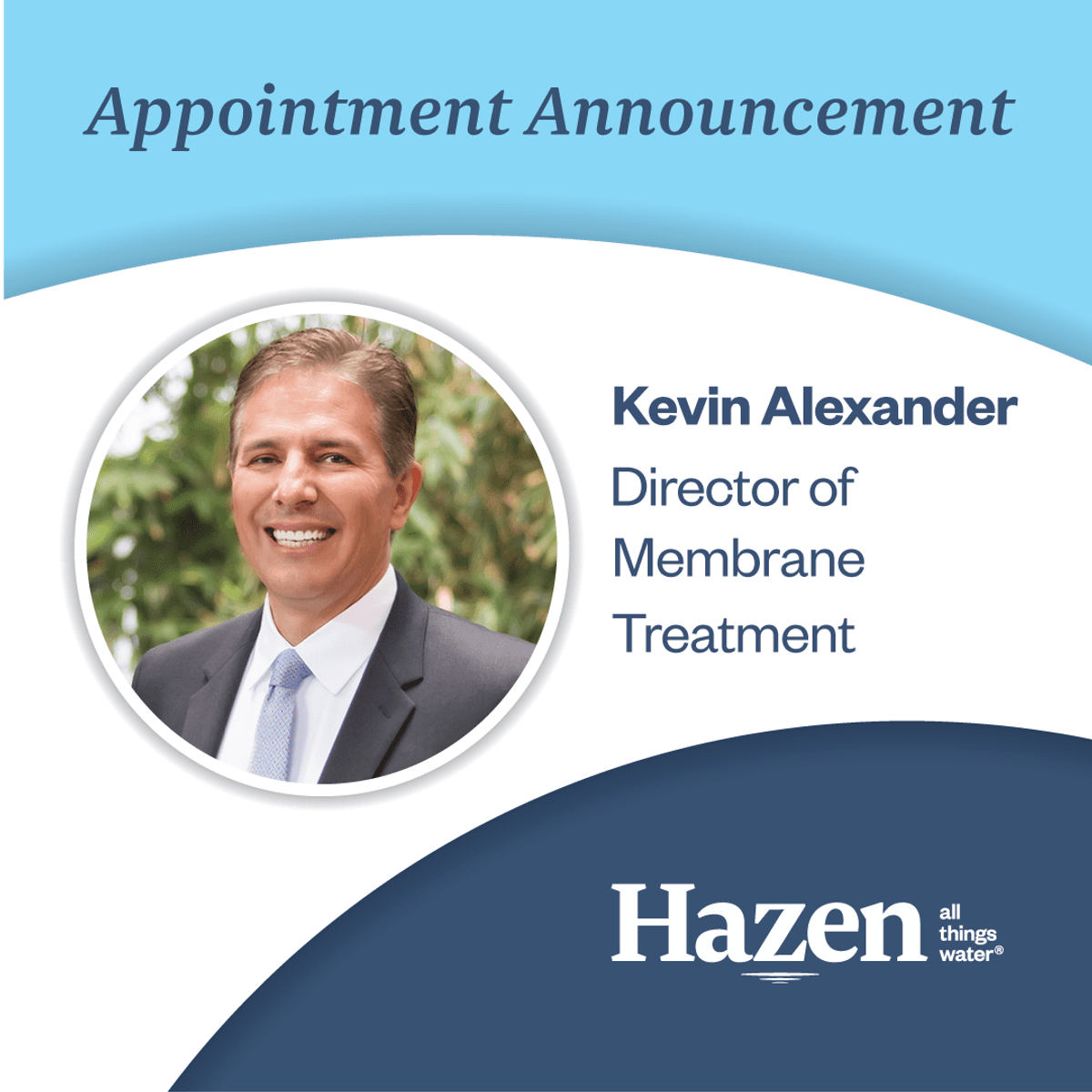 Hazen and Sawyer is excited to announce that it has appointed Kevin Alexander its new Director of Membrane Treatment. Kevin is one of the most respected membrane leaders in the world, having successfully delivered membrane treatment projects for clients for more 30 years. Kevin currently leads the high-profile Regional Brackish Water Reclamation Program pilot for Water Replenishment District of Southern California and will marshal Hazen's deep team of membrane experts to provide client-focused technology leadership on a rapidly growing number of membrane projects.
"Looking at the needs of our clients, it is clear that Hazen must be able to offer Kevin's focused leadership to projects that require advanced membrane treatment," said Hazen President Ron Taylor. "Kevin has done a great job of establishing Hazen in the western U.S. and this transition enables us to support even more clients and communities with the expertise they need."
Gary Haubner, Hazen's Midwest Regional Manager for the past 16 years, will assume the role of West Regional Manager, based in Hazen's downtown Los Angeles office. Gary started Hazen's operations in the midwestern U.S. and has led dramatic growth in that market. Recent Hazen projects in that region include the Columbus (OH) Fourth Water Plant and the ultrafiltration pilot project for Columbia Power and Water Systems (TN), in addition to a vast array of projects for clients in a dozen states.
Jamie Gellner will assume the role of Hazen's Midwest Regional Manager. Jamie has worked with Gary to build Hazen's Midwest Region since its founding and is well-known to clients throughout the area from the delivery of hundreds of successful wastewater facilities projects. Jamie has long been both a senior leader in Hazen's wastewater practice group and the Operations Manager for Hazen's Cincinnati office.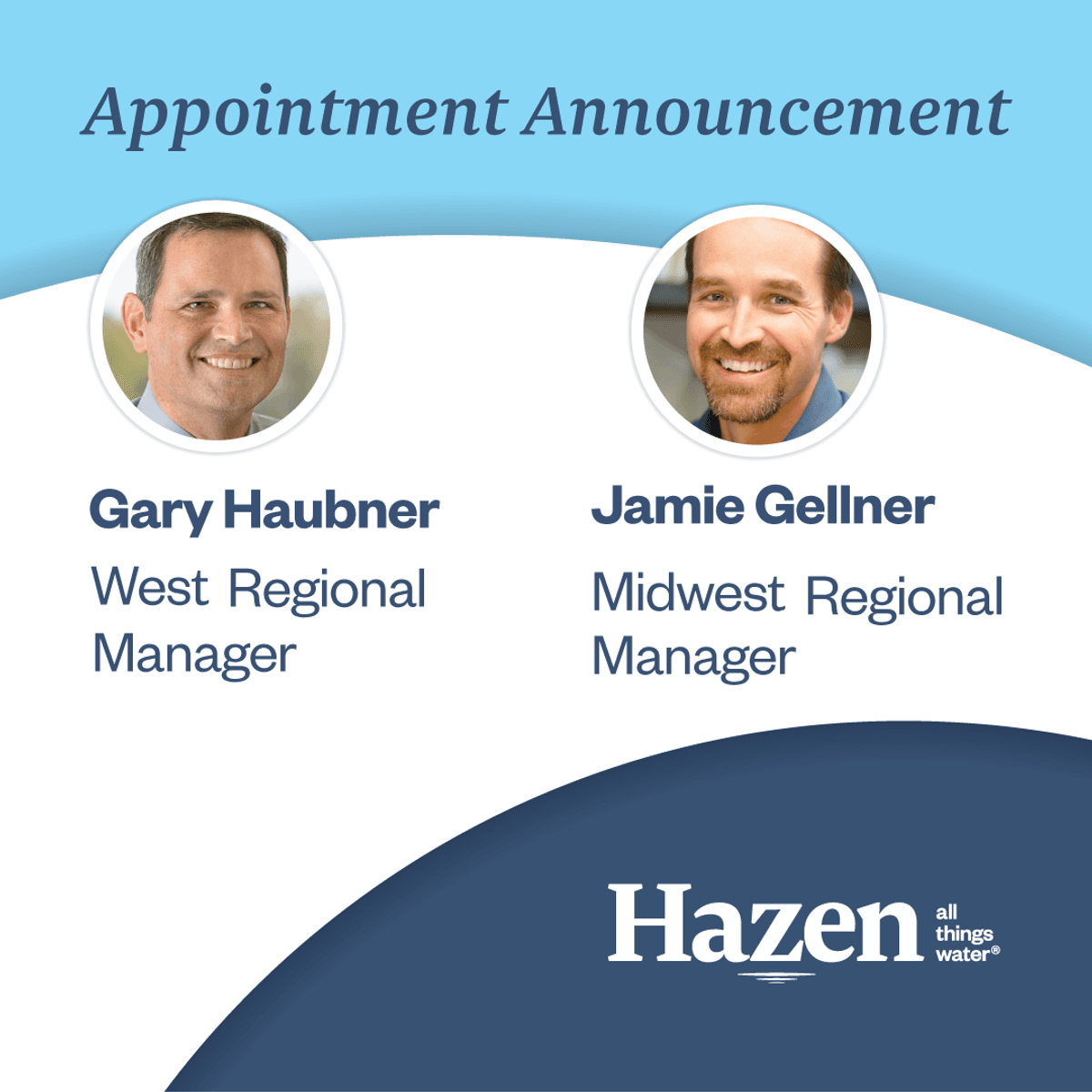 "Our clients will quickly feel the benefits of these leadership transitions," said Hazen Wastewater Practice Group leader Paul Pitt. "So many of our clients are upgrading their facilities to add membrane treatment to either prepare for potential water reuse or to meet new, more stringent regulations. Kevin's new role significantly enhances our ability to help our clients with these new challenges."
"Having Kevin help deliver some of our most challenging water treatment projects offers so much additional value," said Hazen Drinking Water Practice Group Leader Erik Rosenfeldt. "His transition to this role will allow us to leverage his well-known membrane treatment knowledge and capabilities to the greatest benefit of our clients, the communities they serve, and the next generation of membrane treatment design engineers here at Hazen."