Fortifying for the Future at the Manhattan Pump Station
Fortifying for the Future
B. Atieh - Hazen and Sawyer; C. Marra - ARCADIS; E. Lehan, K. Moriarty - BEDC, NYCDEP
Last Modified Jul 11, 2022
The Manhattan Pump Station (MPS) Upgrade was the $236,000,000 rehabilitation and improvement of New York City's largest wastewater pumping station. This 400 MGD pump station receives wastewater from a combined sewer system servicing over 4,300 acres of lower Manhattan. The facility screens, pumps, and conveys wastewater through a 102" concrete lined tunnel installed 350 feet below grade 1.8 miles to the Newtown Creek WWTP in Greenpoint, Brooklyn.

The major work items include:
Performing sequential offsite rehabilitation of five 100 MGD MWWPs which were submerged.
Conducting on-site repairs of two 5 MW turbine generators which were damaged due to saltwater contamination of the fuel oil supply.
Providing an external interim emergency backup power system consisting of three 2 MW generators, a paralleling switchgear, step-up transformers, along with both inductive and reactive load banks to permit operation of the MWWP Variable Frequency Drives (VFDs).
Modifying the four influent sluice gate hydraulic actuators in order to permit remote manual operation of actuators at higher elevations to safeguard the station in the event of a power failure and/or natural disaster.
Elevating critical wiring and control panels to mitigate the risk of flood damage.
Installing flood-proof fire and gas detection systems with remote sampling and detection capabilities.
Providing flood barricades for temporary installation around the building's perimeter.
Fortifying the underground fuel oil tanks and access ports to prevent infiltration and contamination.
Construction commenced in 2005 and the project was substantially completed on October 11, 2011. Hurricane Sandy arrived on October 29, 2012 and surrounded the station with approximately three feet of floodwater. Floodwaters infiltrated and rose 28 feet within the Dry Well where the Main Wastewater Pumps (MWWPs) and critical infrastructure are located. During the storm's peak, MPS went black due to the loss of utility power and saltwater contamination of the fuel oil supply for emergency backup power. Emergency contractors mobilized to dewater and stabilize the plant, allowing DEP to resume pumping on October 31st.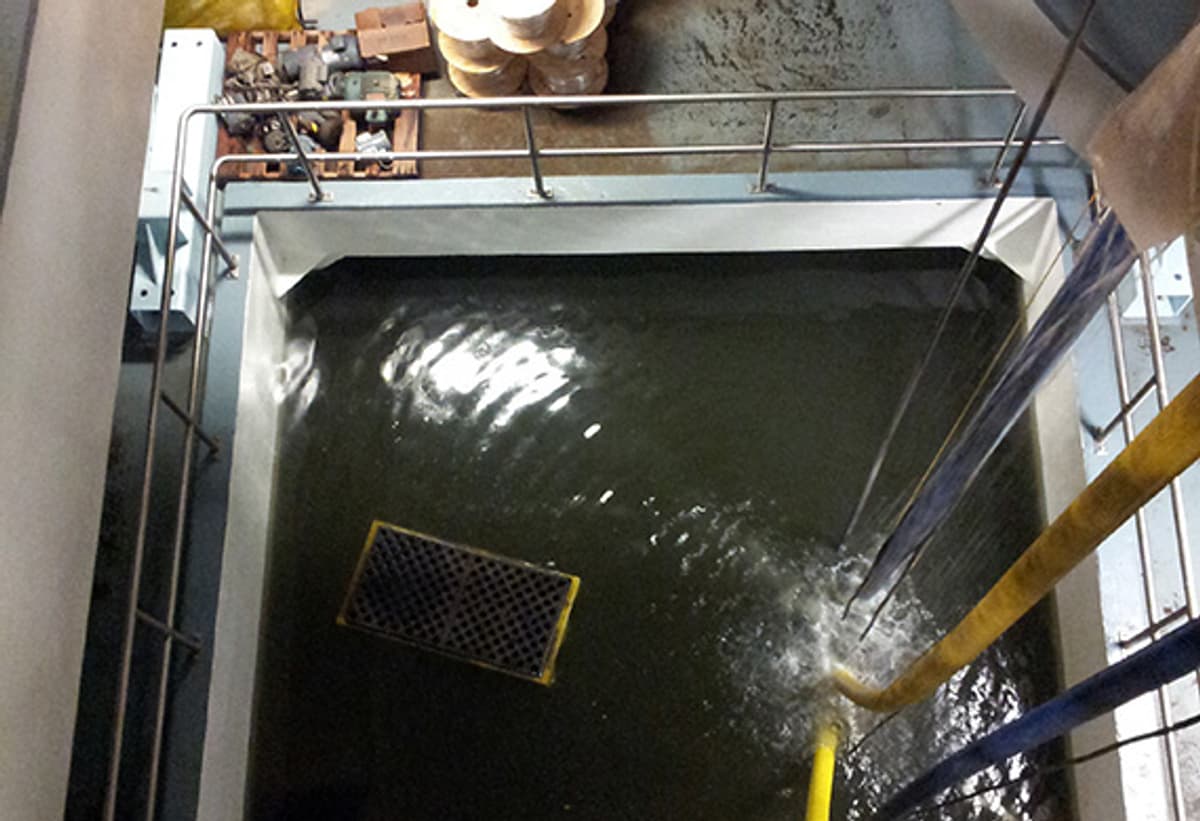 The Design and Construction teams subsequently conducted a comprehensive assessment of the damage, established a prioritized plan for immediate restoration and future fortification, and developed budgetary estimates. The objectives of DEP's capital funding and operating bureaus were strategically aligned to ensure full rehabilitation and fortify the station against future natural disasters. The DEP and the Design team coordinated with FEMA to facilitate reimbursement for the various categories of work, particularly hazard mitigation.