Mitigate Risk with Scenario Planning
Last Modified May 18, 2023
The circumstances surrounding the current public health crisis are rapidly evolving and vary widely, making the impacts on water and wastewater utilities difficult to predict. Scenario planning—an intuitive, logical technique to plan for uncertainties and anticipate a wide range of future outcomes—can be employed by utility leaders to gain immediate clarity on decisions and prepare for possible future outcomes.
Scenario planning organizes external, uncontrollable, and unpredictable factors into a clear planning framework—enabling utility organizations to prepare for and respond to economic/financial impacts and operational impacts caused by the current pandemic. As a supplement to traditional strategic business planning, it can categorize uncertainties and support leaders in gaining clarity on decisions long before they need to be made. It can also minimize risk and can help utility leaders navigate a path through this current challenge.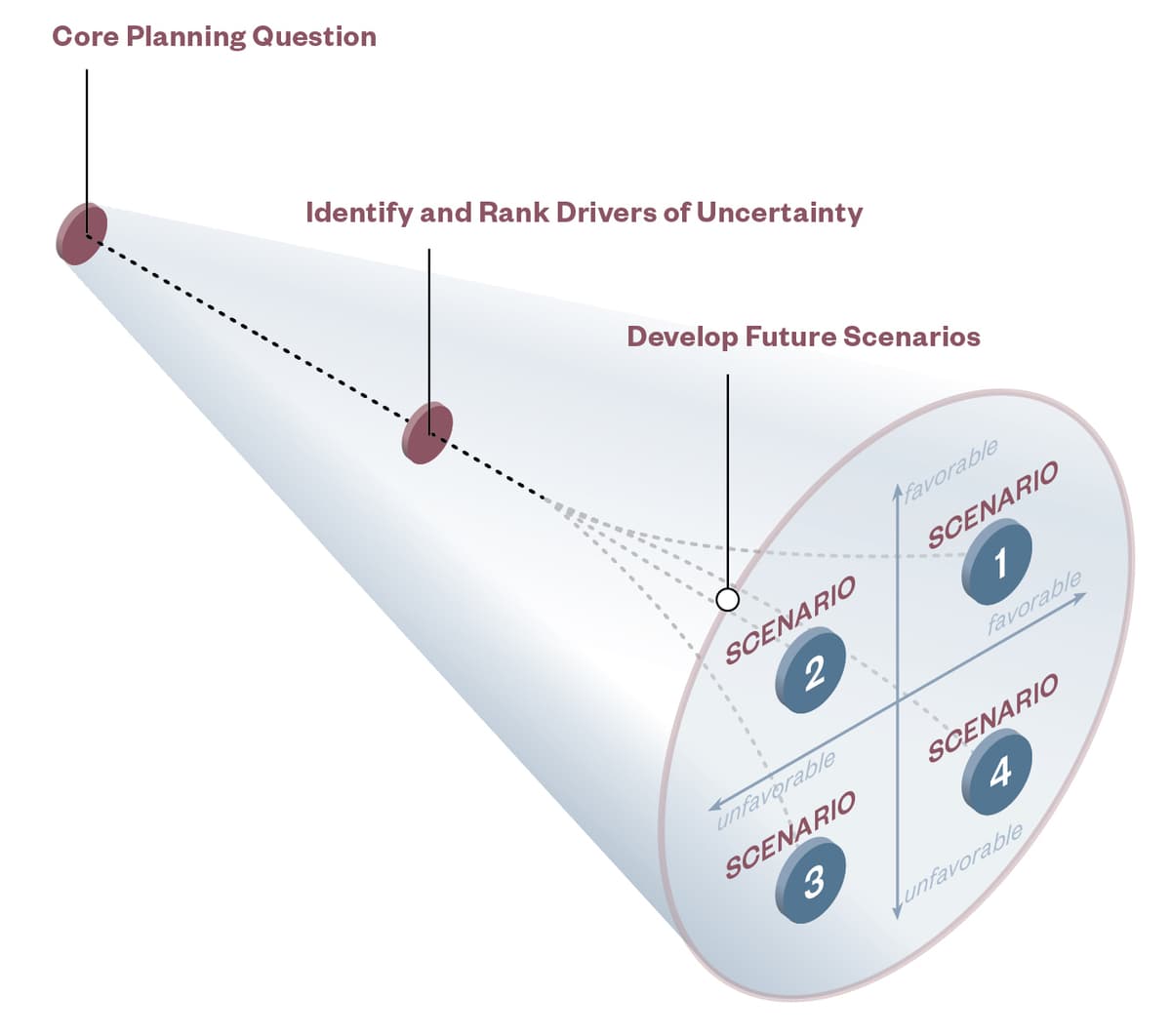 Frame the Question
The first step in scenario planning is to frame the core question: what do you need to know to forge a path forward for your utility and best position it for future resiliency?
For example, the core question for many utilities right now could be: "Given the uncertainty surrounding the coronavirus pandemic, how will I maintain my current level of service, fortify my financial position, and continue to comply with regulations now and in the future?"
Identify and Rank Drivers of Uncertainty
External drivers—circumstances that a utility cannot control—are the primary drivers used in scenario planning to determine possible future outcomes. Scenario planning considers a wide range of factors according to their potential future impact on your organization, such as:
Revenue Generation
Cash Flow
Supply chain for inventory (i.e. chemicals, equipment)Long-range economic conditions
Interest rates and financing outlook
Technology
Customer expectations
Political environment
Regulations
Workforce
The top two drivers (or uncertainties) are identified by considering those with the highest impact or importance and the highest uncertainty relative to the Core Question. These are the critical uncertainties.
In this example, the critical uncertainties for the core question are Economic Recovery x Virus Containment.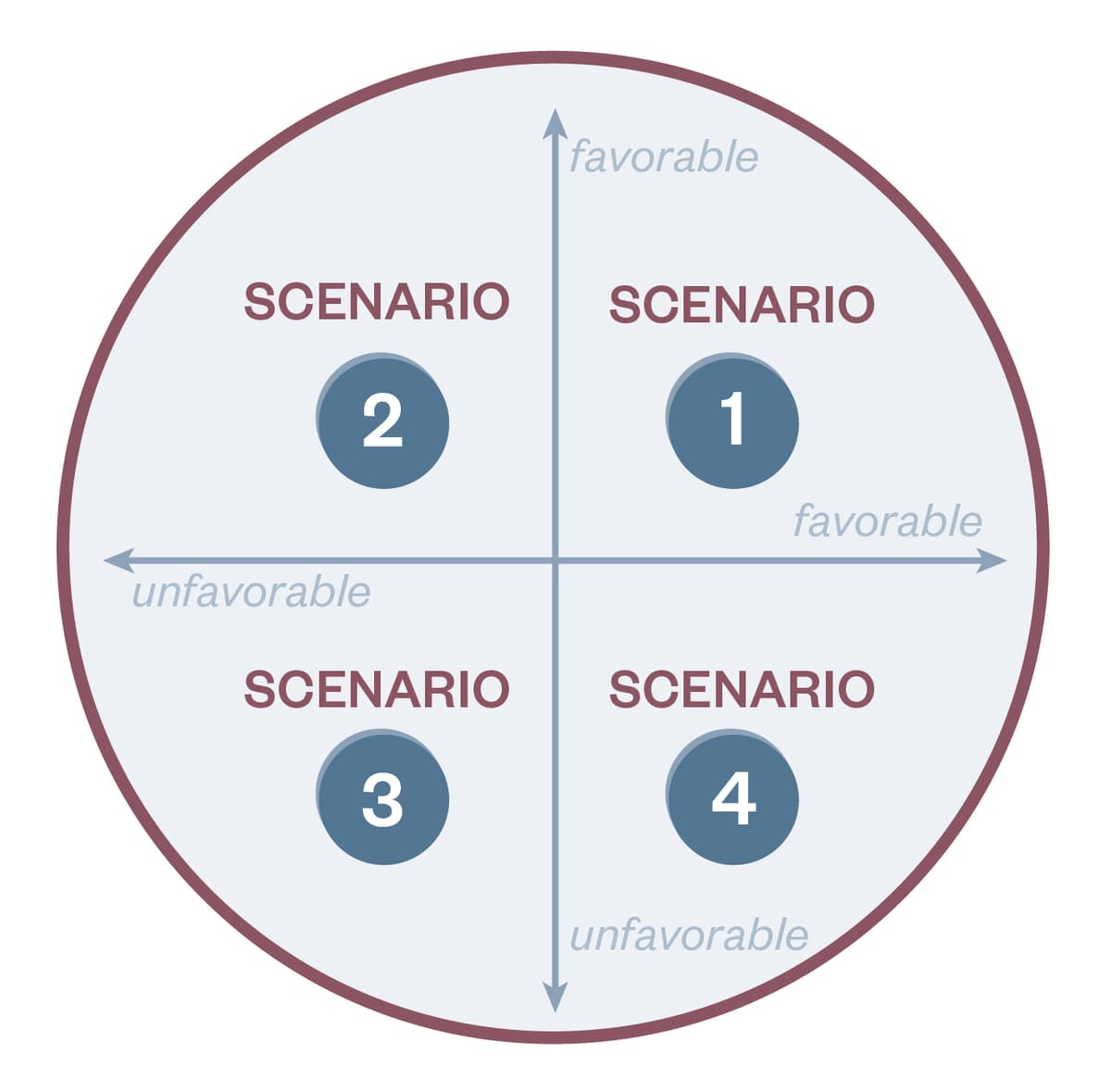 Develop Future Scenarios and Implications for your Organization
Using the critical uncertainties from the previous step, develop four possible future scenarios, from favorable to unfavorable, by creating a scenario matrix (see graphic at top of this article for an example).

It is important to describe the key characteristics of each scenario based on the potential impacts it could have on your organization. While these different scenarios are likely to have very different implications on many aspects of your organization such as staffing, operations, capital planning, etc., there will also be some commonalities. These commonalities are those that will be taken to the next step: identifying adaptive actions to respond to the impacts of these scenarios.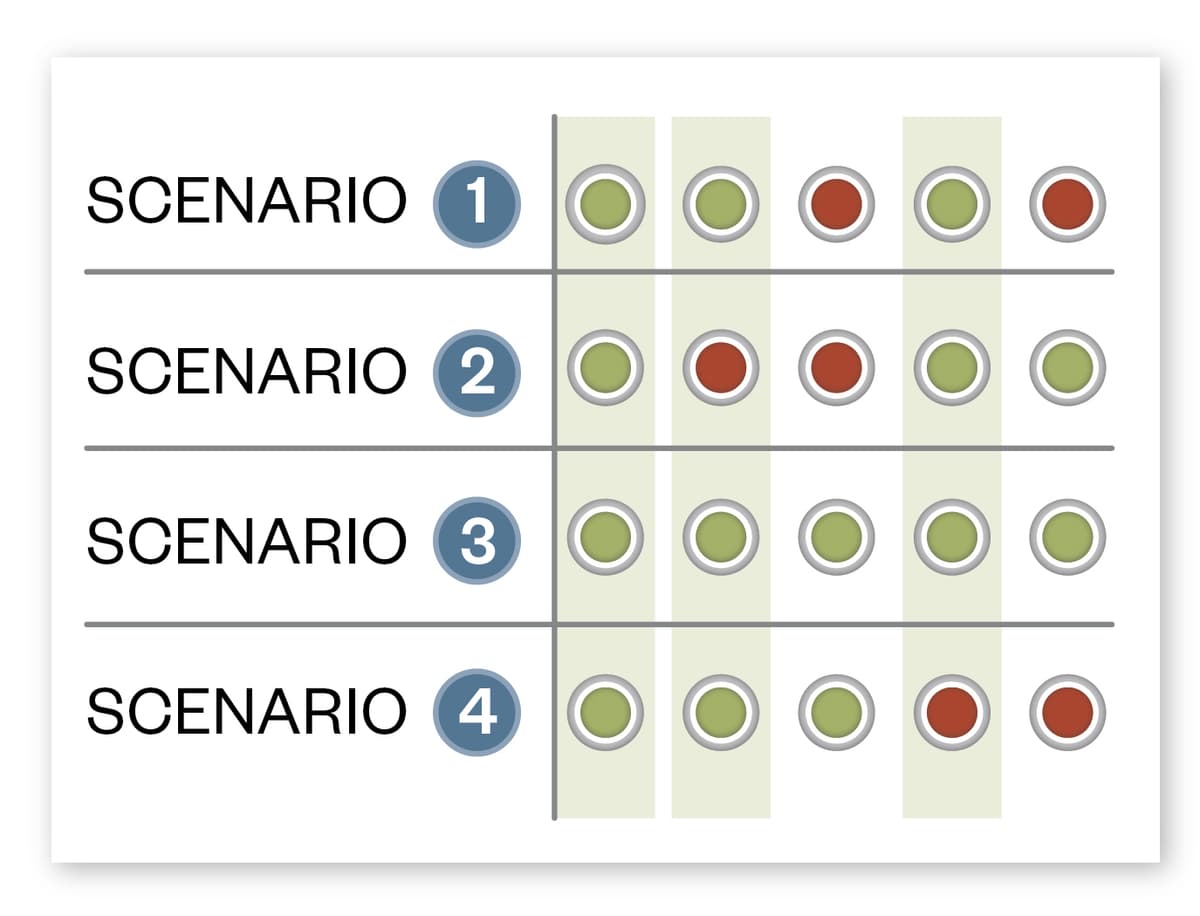 Identify Adaptive Actions Using Commonalities
By identifying commonalities, planning efforts can consider adaptive strategies that are "low regret" and work in most scenarios/outcomes. The strategies you would employ to address the impacts most common to the different scenarios form the foundation of a sound plan to prepare your organization for the widest range of potential futures. In addition to the strategic planning benefits, the process can provide valuable collaboration and communication opportunities with internal and external audiences.