Helping New York City treatment plants cut nitrogen discharges by 60 percent
Hazen's extensive design assistance and construction oversight helped four wastewater resource recovery facilities implement biological nutrient removal processes, boosting protection for local watersheds.
At a Glance
Provided design guidance that became the bedrock of the New York City Department of Environmental Protection's (DEP) Phase I Biological Nutrient Removal Construction Program.
Coordinated more than 30 ongoing construction contracts totaling more than $1.2 billion to ensure compliance with interim nitrogen stepdown limits.
Evaluated new technologies' applicability to DEP's programs and infrastructure.
Provided process planning assistance as potential new treatment regulations were discussed with EPA and other regulatory agencies.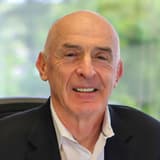 Paul Pitt is a lead­ing expert in waste­water treat­ment plant design and oper­a­tion and serves as Hazen's Direc­tor of Waste­water Tech­nol­o­gy.
Related Topics:
Superior Nitrogen Removal
We provided design assistance and construction oversight for this program, which has significantly reduced the nitrogen reaching sensitive local watersheds.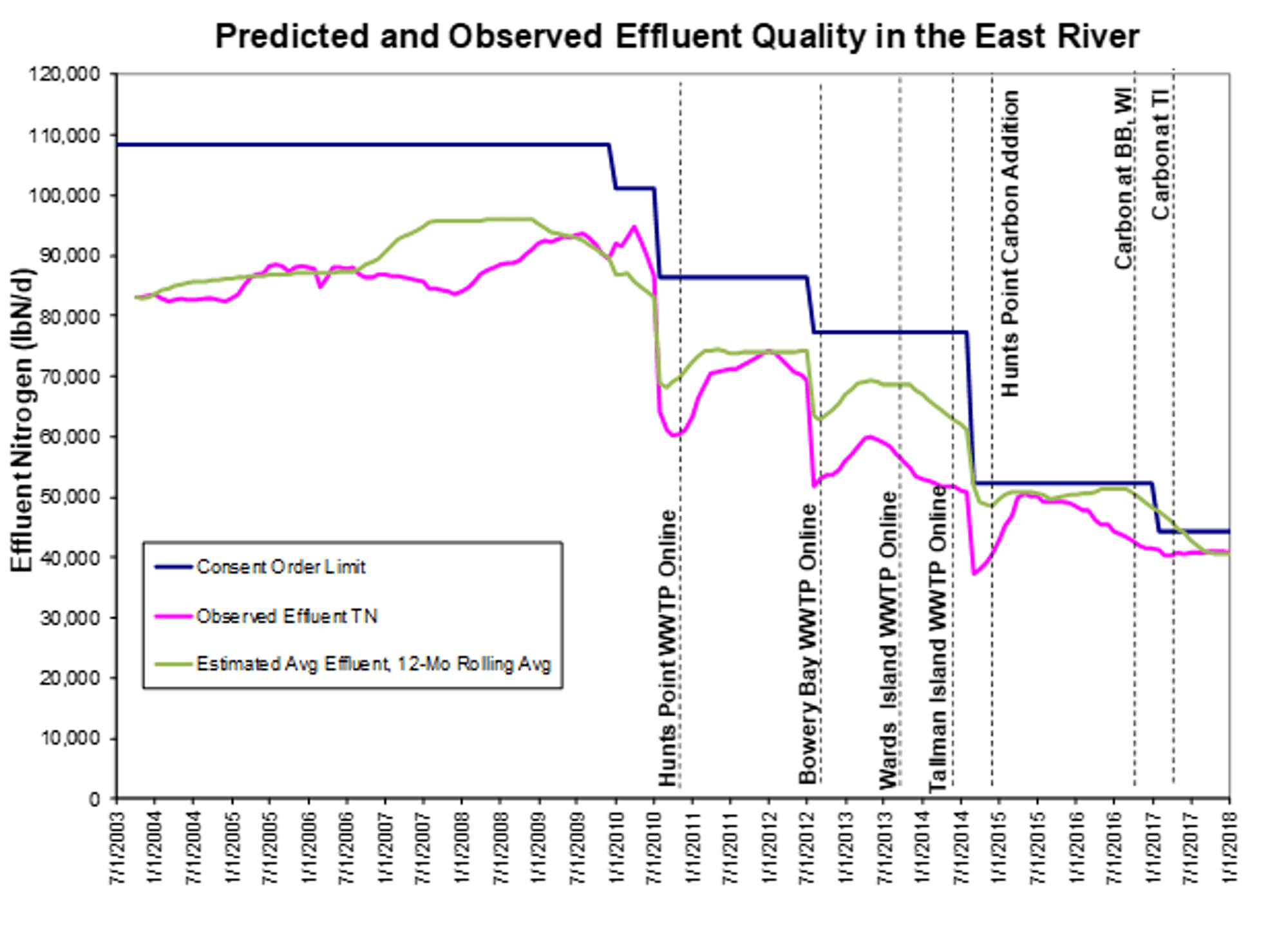 Four New York City wastewater treatment plants faced a steep challenge: They needed to cut total nitrogen in their combined effluent—which discharged to the Upper East River and Jamaica Bay—by almost 60 percent by 2017. The NYC Department of Environmental Protection's (DEP) Advanced Wastewater Treatment Program Assistance (AWT) team recommended making biological nutrient removal (BNR) the backbone technology for the city's nitrogen program. Hazen and Sawyer helped DEP implement the technology needed for BNR, achieve consent order completion milestones, and comply with future regulatory limits.
AWT and DEP's Process and Design Assistance (PADA) team provided design, programmatic, and process planning services to help the facilities meet the stringent new limits. In a joint venture with AWT, and as the primary contractor for PADA, Hazen led the coordination of $1.2 billion of construction throughout the 20-year program. Our team provided design guidance and process planning modeling to assess the effectiveness of upgrades. We also offered general process planning assistance to prepare for future treatment challenges.
AWT and PADA provided engineering and program management support to help the four plants achieve biological nutrient removal (BNR) upgrades. DEP also relied on AWT and PADA to evaluate potential future treatment obligations and explore mitigation measures for unexpected changes in construction schedules or process upsets. As a key player in the work, Hazen frequently evaluated the appropriate technologies to comply with potentially more stringent effluent quality—such as numerical limits—and provided conceptual designs and cost estimates. AWT and PADA also asked Hazen to evaluate the impacts of proposed changes to influent composition. For example, we investigated how repealing a ban on commercial garbage grinders would impact DEP's programs and infrastructure. We also assessed how introducing alum sludge from the Croton Water Treatment Plant would change operating conditions at the Hunts Point Wastewater Treatment Plant.
To ensure that DEP's significant investment in infrastructure was effective, AWT and PADA also trained operational staff to prepare them for the upgrades. The in-person training sessions covered historical plant operations, the science behind BNR, plant-specific BNR upgrades, and operational setpoints for optimal treatment and troubleshooting.