Peter Young Named Northeast Regional Manager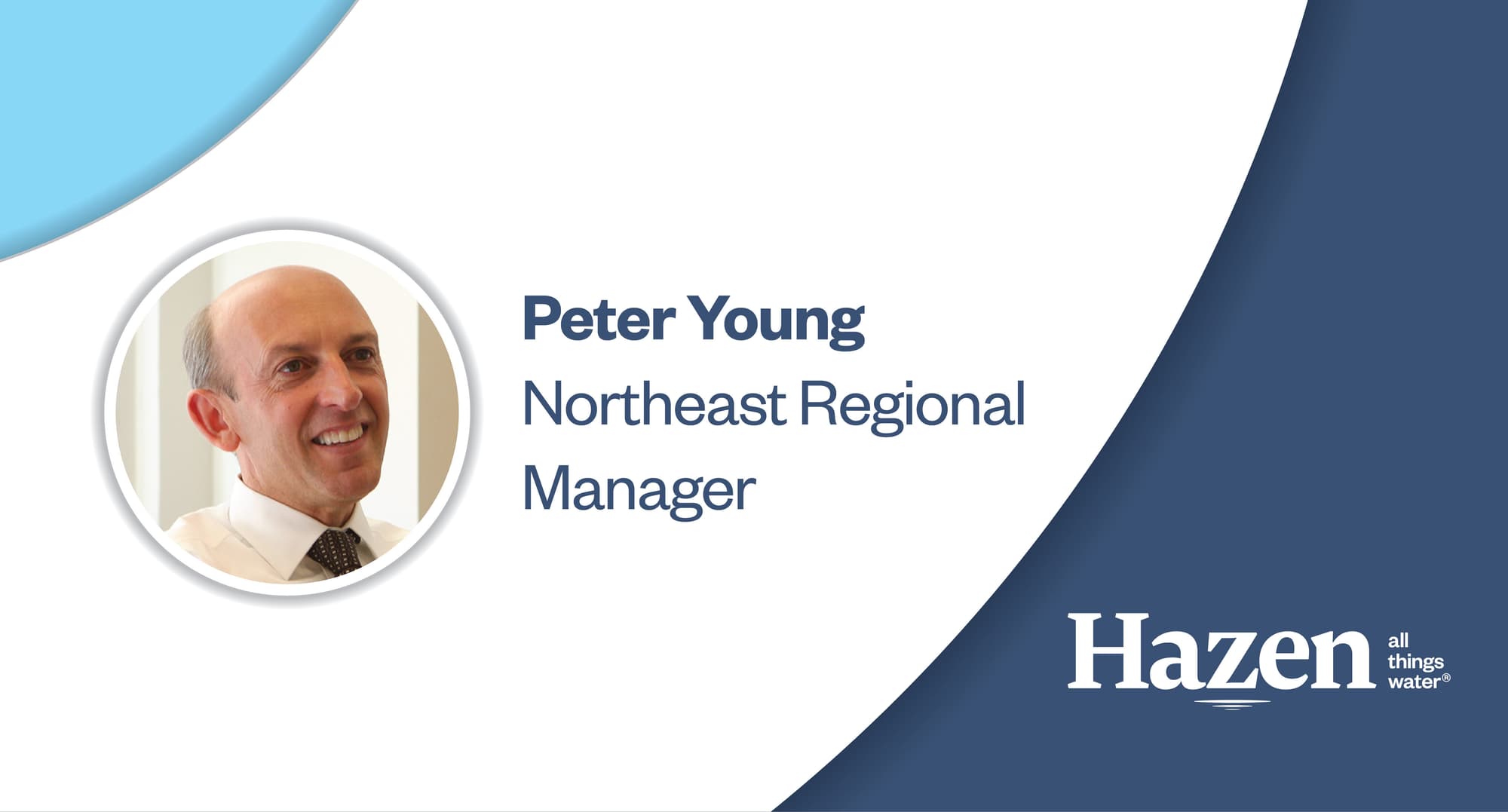 (NEW YORK, NY - January 11, 2023) - Hazen and Sawyer has named Peter Young, PE its new Northeast Regional Manager.
Peter has spent more than three decades at Hazen leading programs and projects to help some of the area's largest clients address their most pressing challenges. The focus of his career to date has been delivering dozens of projects to help protect and improve the water quality of New York City's surrounding waterbodies.

"Peter has always demonstrated an extraordinary commitment to his clients and to his staff. His extensive experience delivering comprehensive plans and large infrastructure projects that improve water quality surrounding urban populations will continue to be an enormous benefit to our clients throughout the Northeast Region."
- Hazen President Ron Taylor

Peter currently leads a $1B program designing construction of two combined sewer overflow (CSO) storage facilities to improve water quality and quality of life for residents near New York City's Gowanus Canal. He has also served as the Project Manager on NYC DEP's CSO Long Term Control Plan (LTCP) efforts for the past 10 years.
Based in the firm's New York City headquarters, Peter will work with other leaders firmwide to ensure that Hazen clients throughout the region benefit from the best talent the water industry has to offer.