Hazen Supports WEF's InFLOW Diversity and Inclusion Program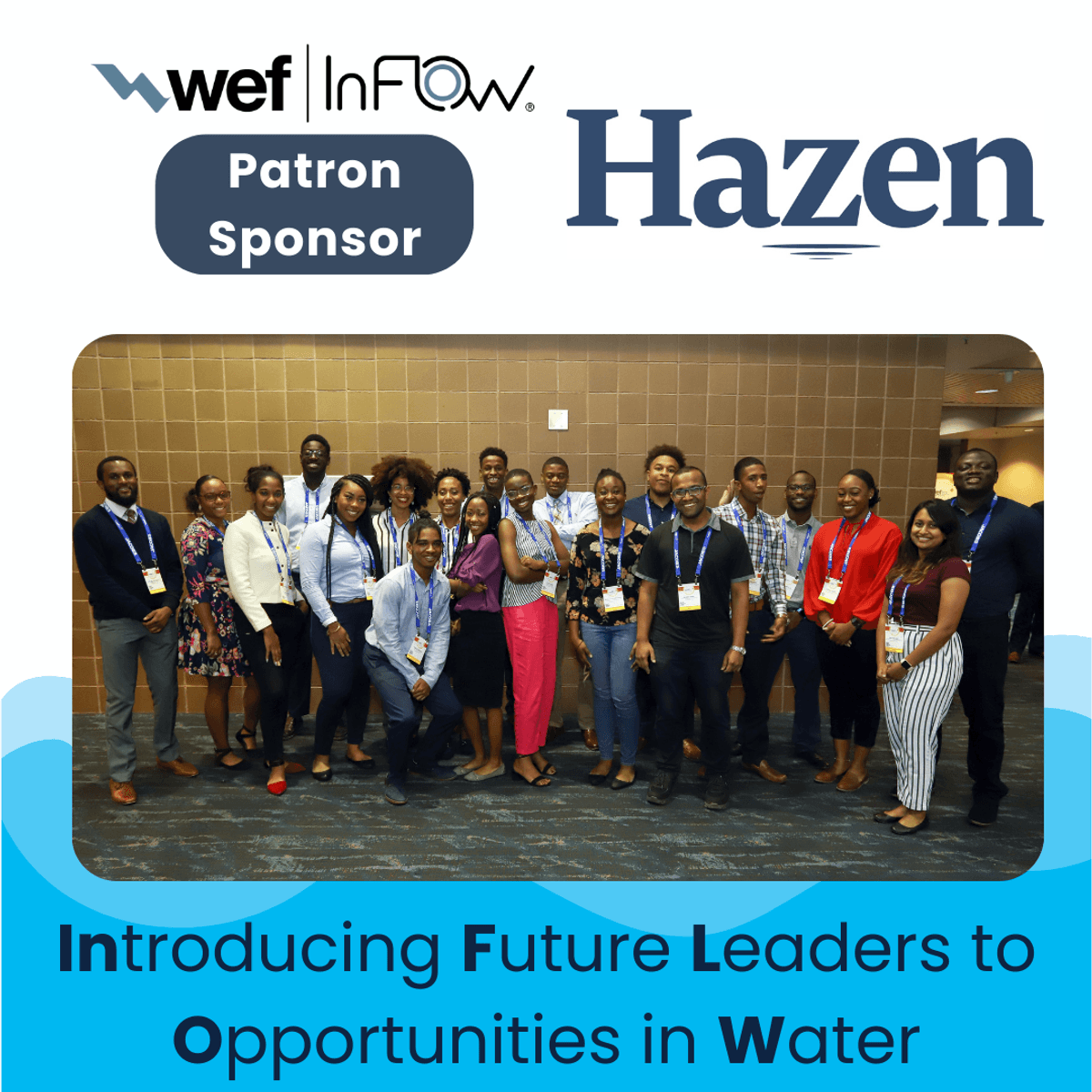 (NEW YORK, NY - October 3, 2022) - Hazen and Sawyer is proud to be a 2022 sponsor of WEF's InFLOW (Introducing Future Leaders to Opportunities in Water) program. The program, which originated at WEFTEC 2018, was introduced to expand opportunities for underrepresented communities in the water industry.
By inviting students from these communities to WEFTEC, InFLOW aims to get more students from more diverse backgrounds into careers in water. This means reaching underrepresented ethnic and racial groups pursuing degrees in STEM, as well as promoting career technical work in water to students of diverse backgrounds.
In 2018, InFLOW brought 16 students from three universities to WEFTEC. This year, there will be 24 scholars from 11 universities (and 10 different states) in the STEMpath, as well as 15 scholars working toward the CareerTech track. Hazen is delighted to see this program growing and is excited to be a part of its bright future!