Video: "A Hypothetical - Potable Reuse Moves Towards Artificial Intelligence"
2021 WateReuse Symposium Panel and Discussion
Ben Stanford, Troy Walker - Hazen and Sawyer
Last Modified Jan 26, 2023
Hazen and Sawyer's Troy Walker and Ben Stanford co-moderated a thought-provoking panel and discussion titled "A Hypothetical – Potable Reuse Moves Towards Artificial Intelligence" at the 2021 WateReuse Virtual Symposium.

Troy and Ben facilitated a discussion among experts in machine learning, software development, academia, regulatory, and operations, focusing on how machine learning can be used to support operator decision making and eventual automation of a potable reuse plant of the (near) future. Several key concepts and discussion points around artificial intelligence and potable reuse were discussed, including:

What opportunities exist for machine learning?
What should we be concerned about?
What skills and capability will designers require?
How will operators adapt and learn to trust the technology?
How will the system provide transparency and accountability for regulators and will it build trust for the broader community?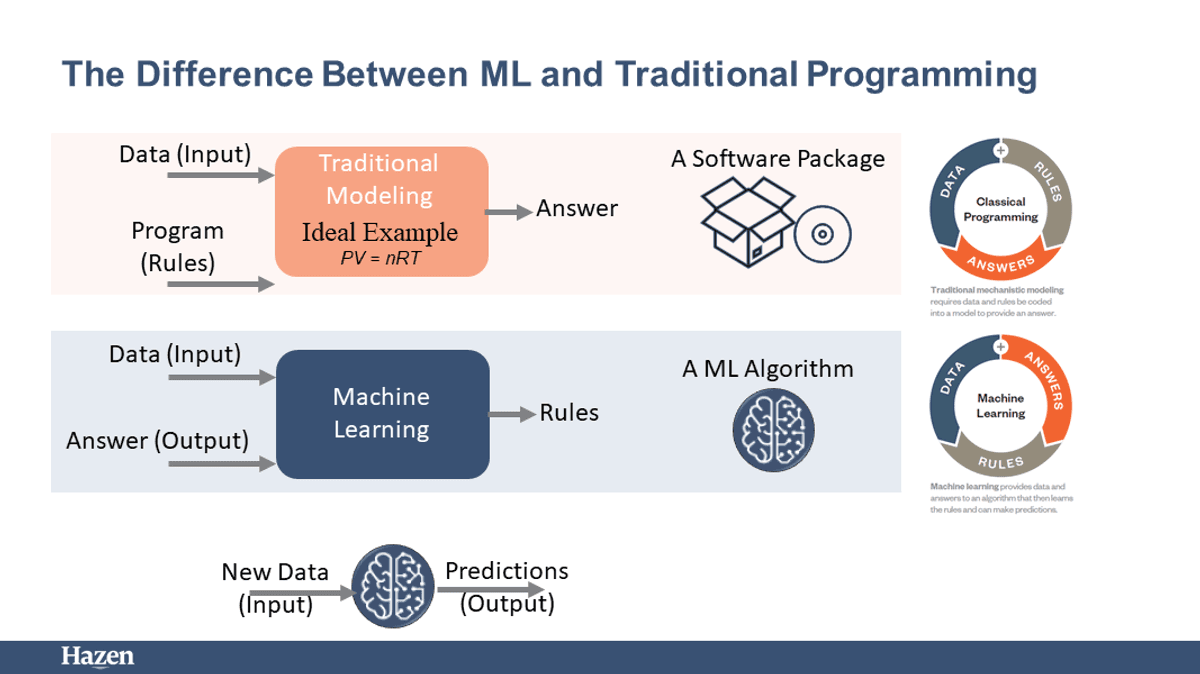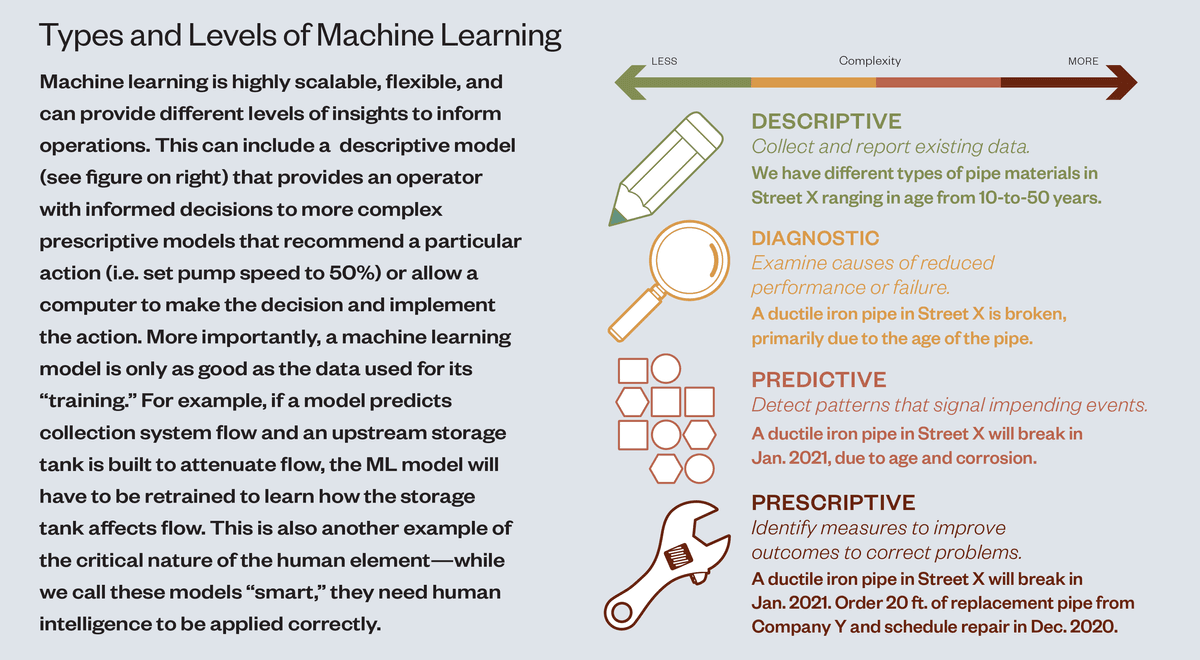 Panel Speakers Include: Bob Hultquist, Former California Regulator and Expert Adviser to California Regulatory Development; Ricardo Valerdi, Professor of Systems and Industrial Engineering at the University of Arizona; Pablo Calabuig, CEO of Go Aigua; Kathryn Newhart, Metro Water Recovery in Denver; Eric Dickenson, Southern Nevada Water Authority Applied R&D.