Algae and Cyanotoxins Resources
Erik Rosenfeldt, Bill Becker, Ben Stanford, Liz Crafton - Hazen and Sawyer
Last Modified Jul 29, 2022
Water utilities are facing increased threats of harmful algal blooms (HABs) and cyanotoxins in their drinking water supplies, particularly in the summer months. Algae-related toxins may cause taste and odor issues, and more importantly, can result in shutdowns of the water system to protect public health.
A holistic approach for reducing risk from HABs and cyanotoxins considers monitoring and managing HABs in source water, and treatment barriers for algal toxins in the plant. The resources at this link can help guide your utility through the monitoring process and help you develop a response should you face an algal event.
These resources include:

WRF Informational Videos Information on the science behind cyanobacteria and cyanotoxins and a utility perspective on the latest in source water protection, monitoring, detection, and treatment.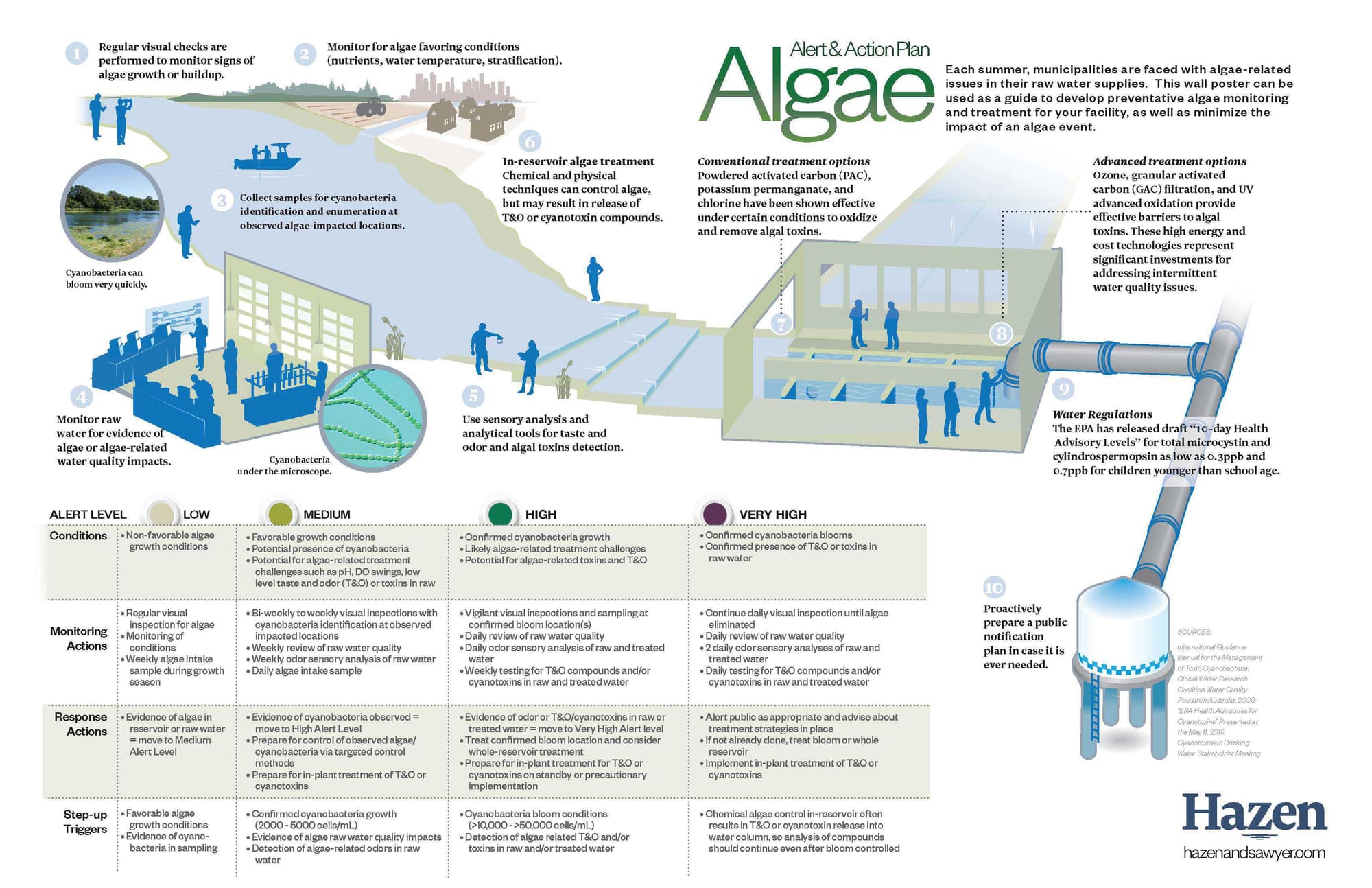 "A 11x17 Printable Wall Poster":http://www.hazenandsawyer.com/... This wall poster walks you through the steps involved in monitoring for - and responding to - algae events of varying severity.
Hazen-Adams CyanoTOX Model This model, available to AWWA subscribers, calculates how various oxidants at a water treatment plant impact cyanotoxin concentrations.