Wastewater Collection System Modeling
Chuck Wilson is an expert in large-scale stormwater and wastewater modeling, and leads Hazen's Stormwater System Modeling Group.
Hazen employs a wide range of modeling tools, including both commercial products and in-house software, to develop timely, accurate and reliable analyses of sanitary and combined system conditions.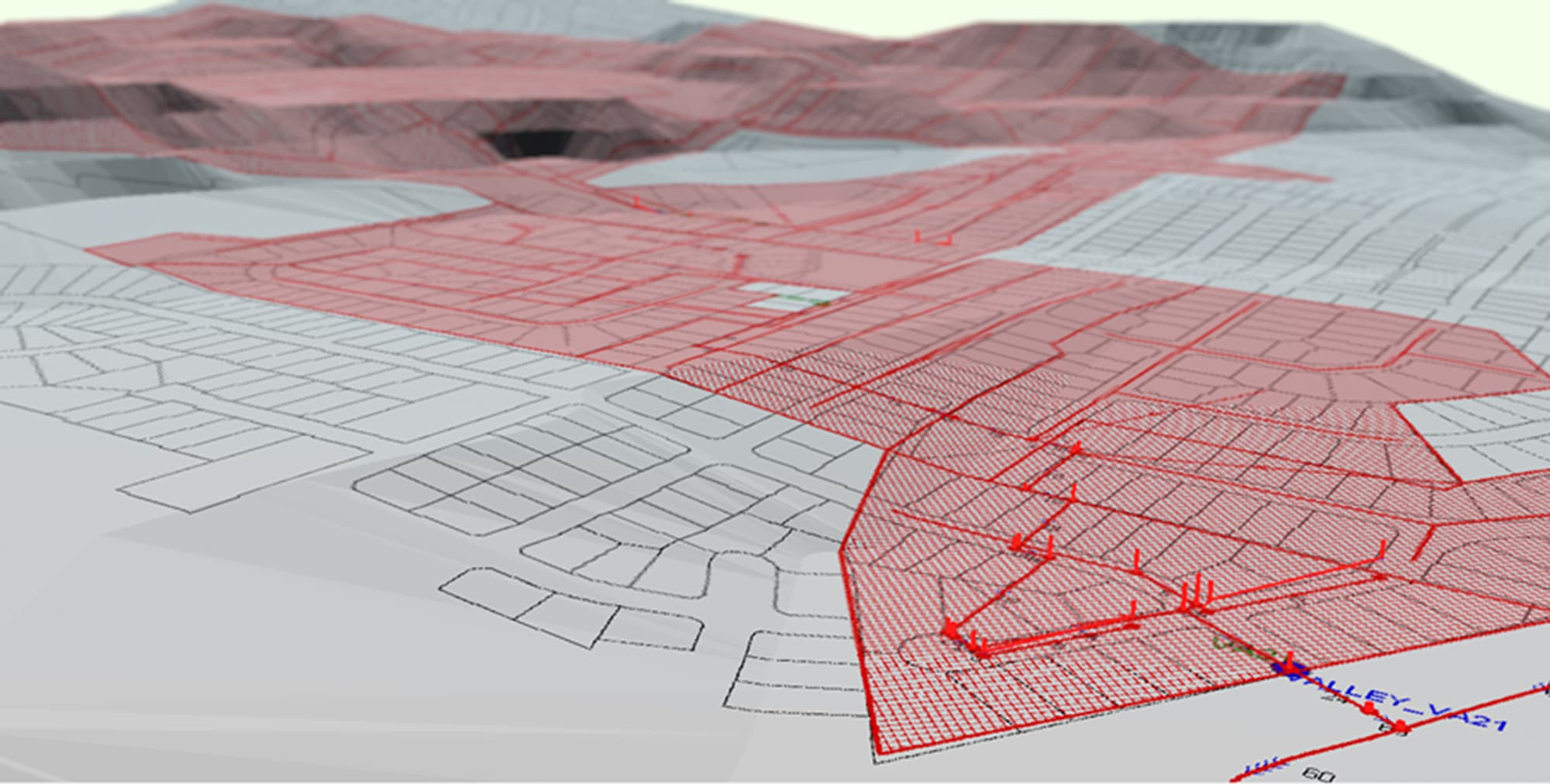 Accurate, Reliable Tools for Decision-Making
Sewer collection system modeling (for both sanitary and combined systems) typically includes flow and rain gauge monitoring, model calibration for both dry and wet weather conditions, groundwater infiltration analyses, and capacity assessment evaluations. Our models have the ability to handle complex structures. Our use of continuous calibration, along with the groundwater infiltration model to run true extended period simulations that can handle any antecedent moisture condition, are keys to accurate, reliable decision tools.
Our modeling team works with clients to define performance criteria, including target levels of service (e.g., hydraulic grade lines and overflows). Modeling analyses are performed for a variety of different purposes such as master planning, water quality analyses, operational assessments, pump station and force main hydraulics, energy efficiency, and CSO Long-Term Control Plans. Our modelers are adept at different software tools including PC-SWMM, XP-SWMM, EPA-SWMM, Bentley SewerGEMS, Innovyze InfoSewer, InfoWorks ICM, and InfoSWMM.