Recommended Methods to Verify Stream Restoration Practices Built for Pollutant Crediting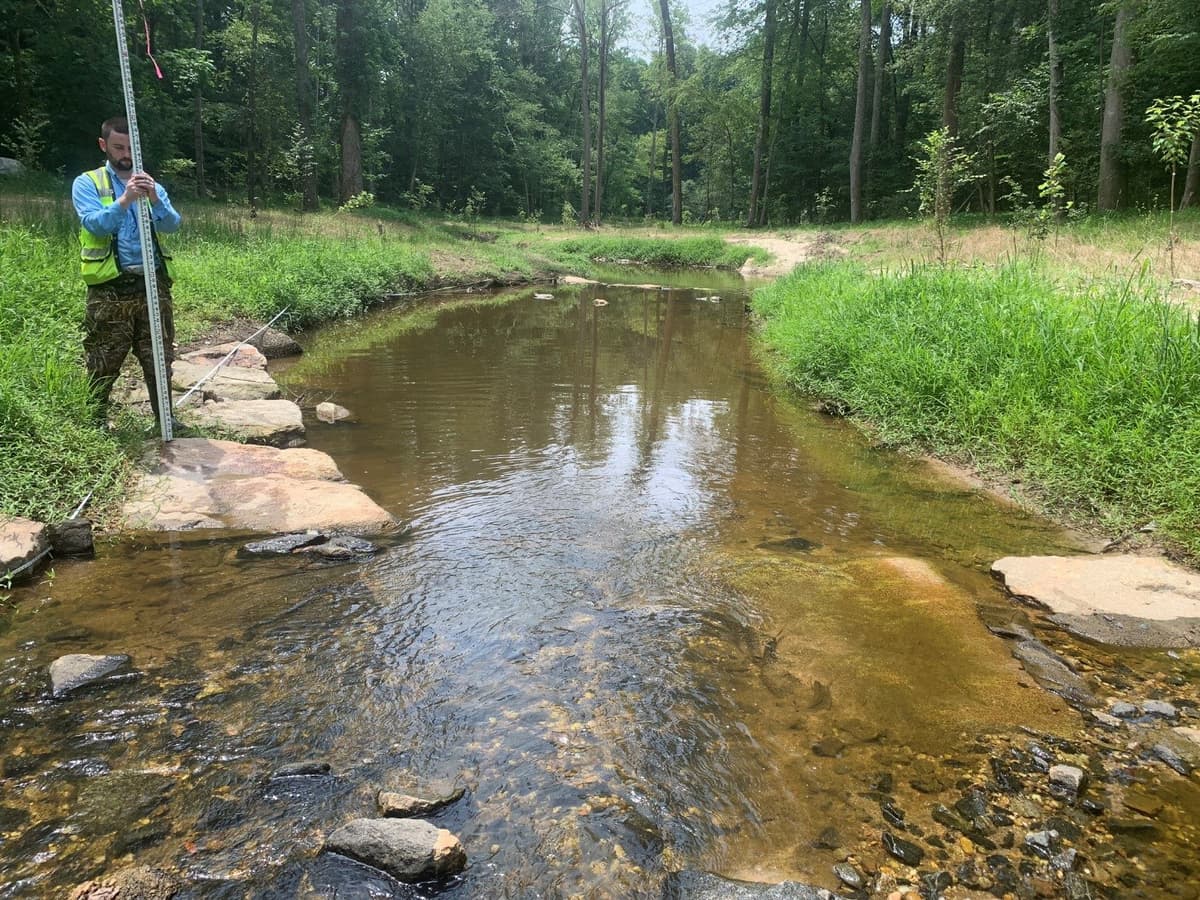 Hazen's Paul Le Bel monitoring in Richmond, Va. Post-construction documentation for stream restoration projects is a critical aspect of verifying success.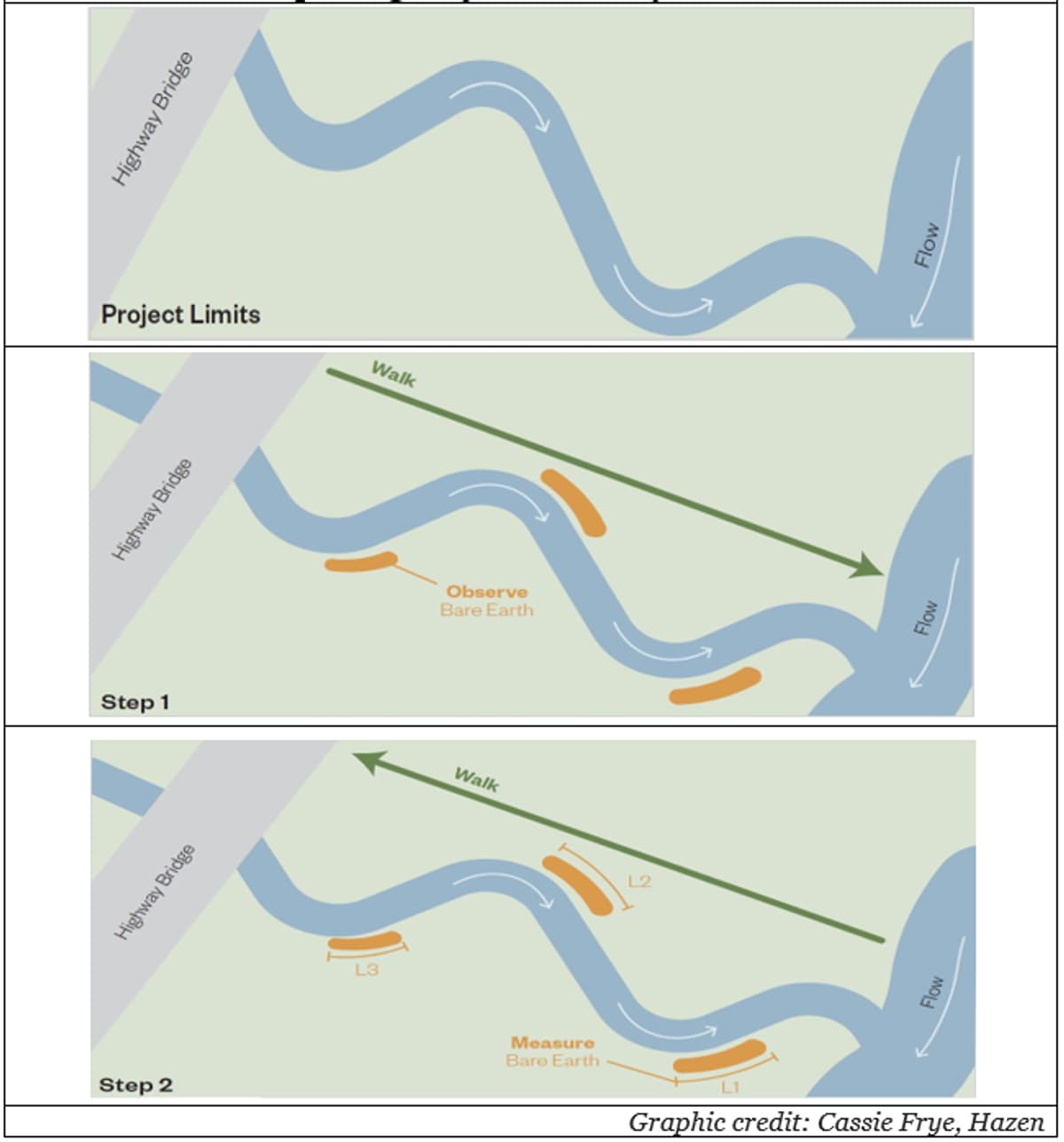 Protocol 1 fieldwork performance. Evidence of bank or bed instability (e.g. exposed soils or fresh rootlets) may indicate erosion prevention shortfalls.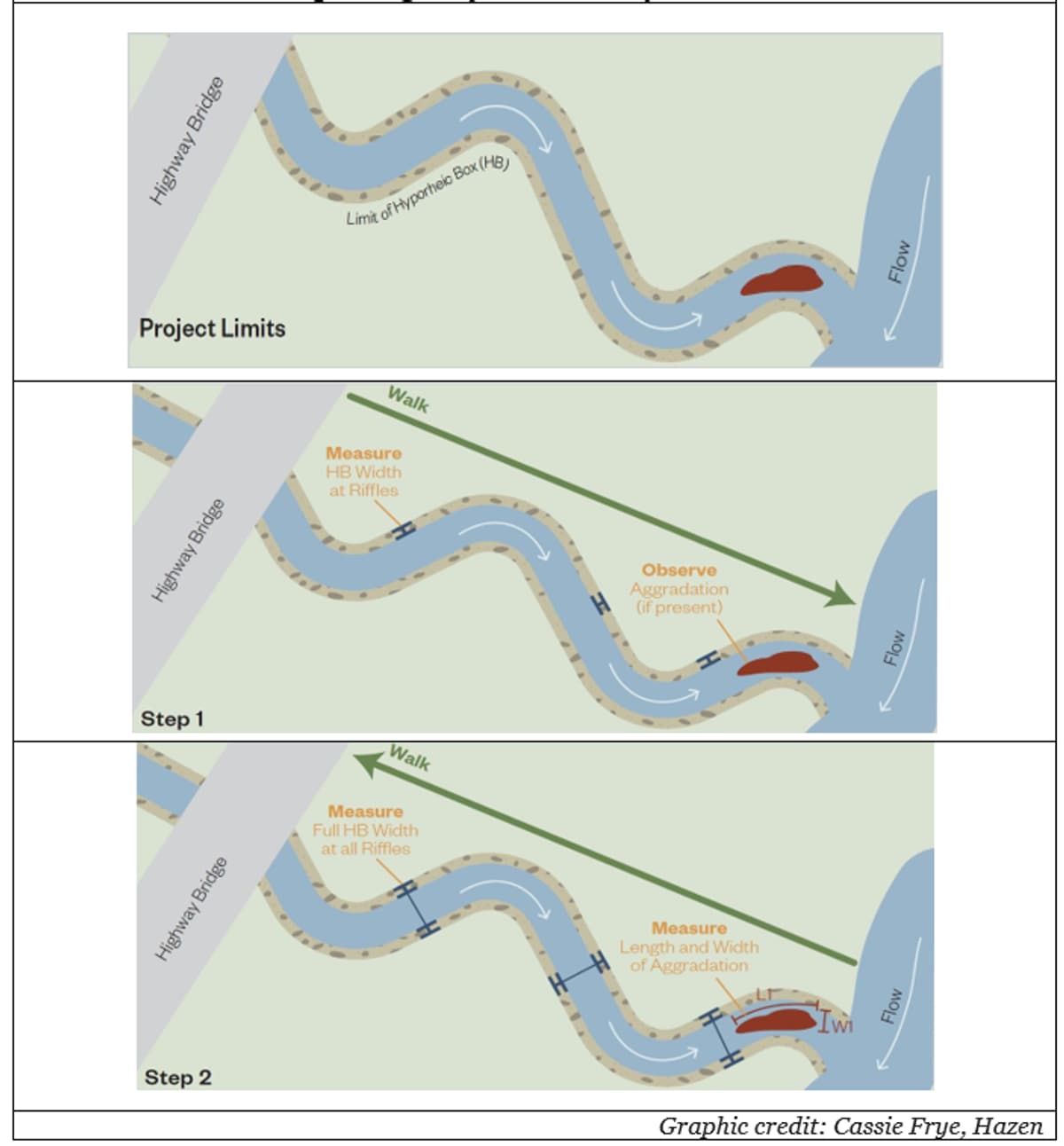 Protocol 2 fieldwork performance. Evidence of loss of stream bed material may indicate nitrogen reduction shortfalls.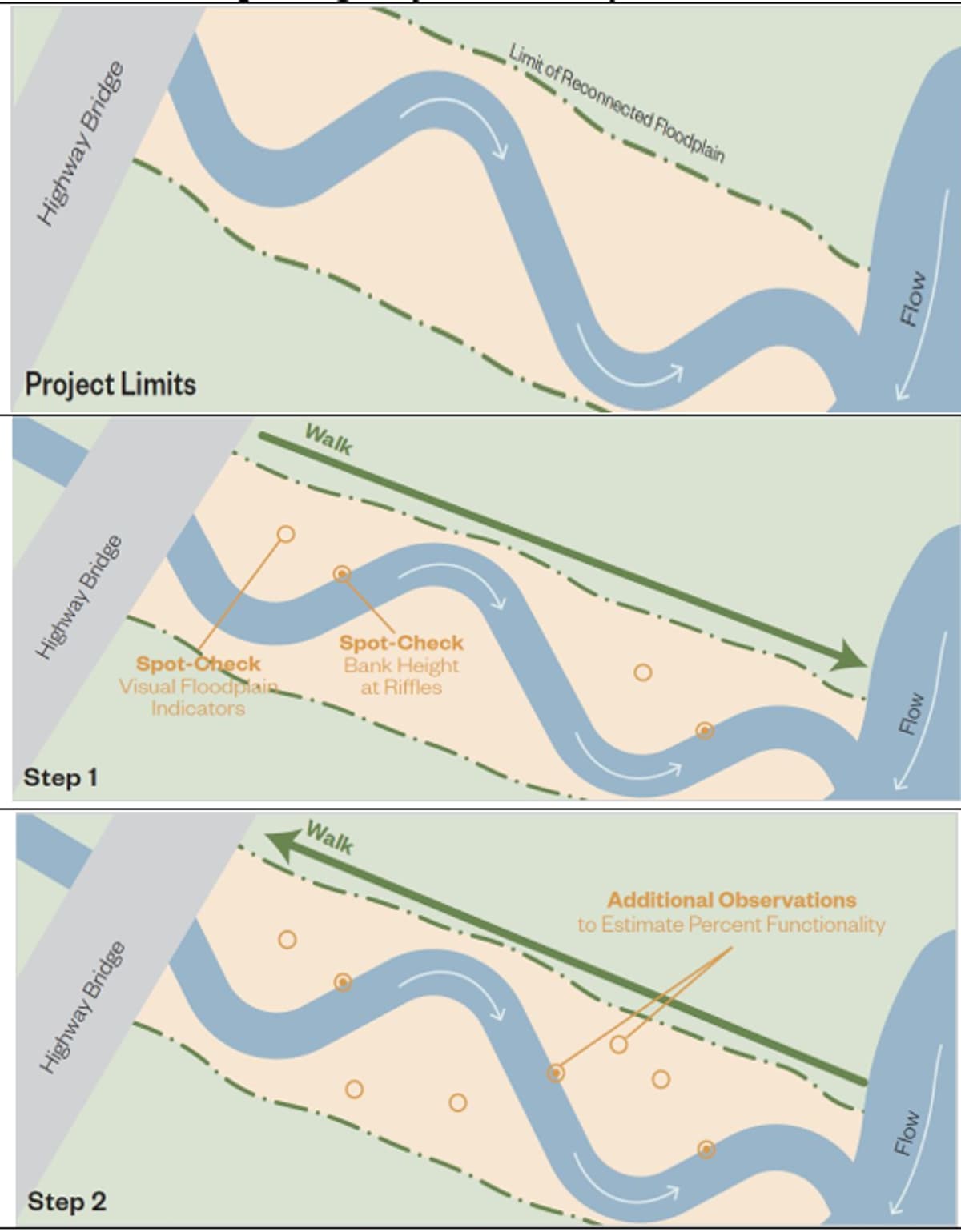 Protocol 3 fieldwork performance. Evidence of channel incision may indicate floodplain reconnection shortfalls.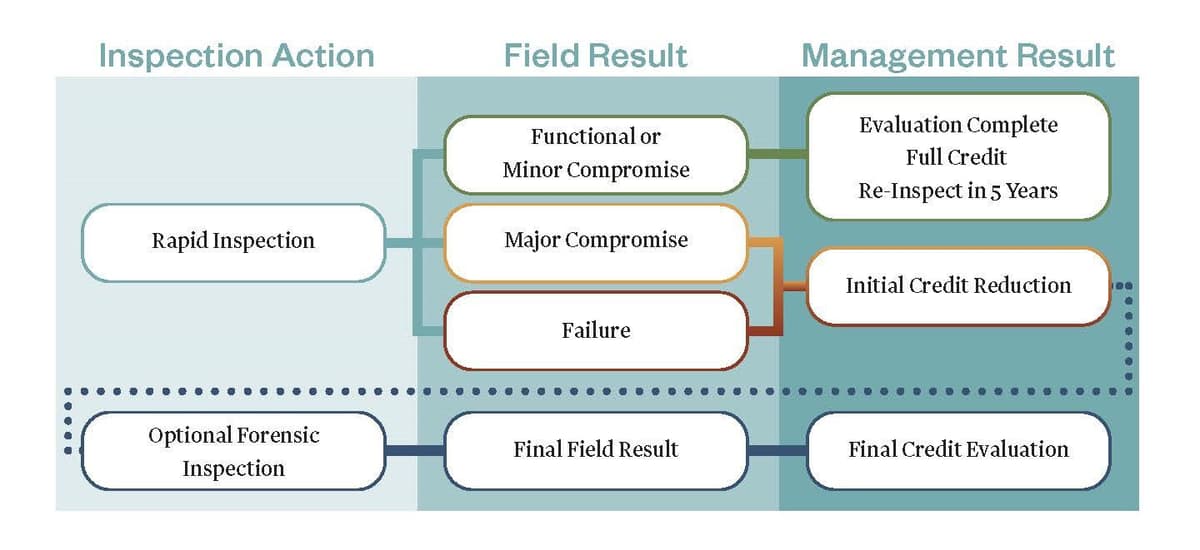 If the rapid reach assessment indicates the potential for loss of credit, the project sponsor can respond with several management actions as indicated by this flow chart.
(FAIRFAX, VA – September 20, 2019) – The Urban Stormwater Work Group of the Chesapeake Bay Program has approved the Memo on Recommended Methods to Verify Stream Restoration Practices Built for Pollutant Crediting in the Chesapeake Bay Watershed. A group of stream restoration experts, including Hazen's Tim Schueler, was formed to recommend methods for verifying the pollutant reduction performance of individual stream restoration projects built to meet Chesapeake Bay total maximum daily load (TMDL) goals.
The group was charged to recommend general guidance on how the private and public sector can verify stream restoration projects in the Chesapeake Bay watershed. The group developed consensus recommendations on the following items:
Define what constitutes an adequate post-construction document for stream restoration projects, who is qualified to do them, and how they are to be used for verification purposes going forward.
Determine the quantitative data collected during project assessment and design which should be retained to assist in future verification efforts.
Establish visual indicators that can rapidly determine whether an individual stream restoration project is still performing the water quality functions it was originally designed for.
Decide whether the condition and quality of the post-construction riparian and floodplain plant community still meet project objectives over time.
Define specific thresholds for project failure that trigger the need for either a) project repair, b) follow-up forensic reach investigations or c) or partial or complete loss of pollutant reduction credits.
Each project is analyzed to determine if the degree of change, relative to the original design, is severe enough to warrant management action. All stream restoration projects fall into one of three possible categories:
Functioning (Pass)
Showing Major Compromise (Action Needed)
Project Failure (Fail)
Hazen provided graphics and a spreadsheet tracking system to aid with field inspections. The full memo can be accessed on the Chesapeake Stormwater Network website. For more information, including stream restoration monitoring services please contact Tim Schuler.