Engaging the Most Appropriate PFAS Strategies
Erik Rosenfeldt, Wendell Khunjar, Nicole Blute - Hazen and Sawyer
Last Modified Feb 07, 2022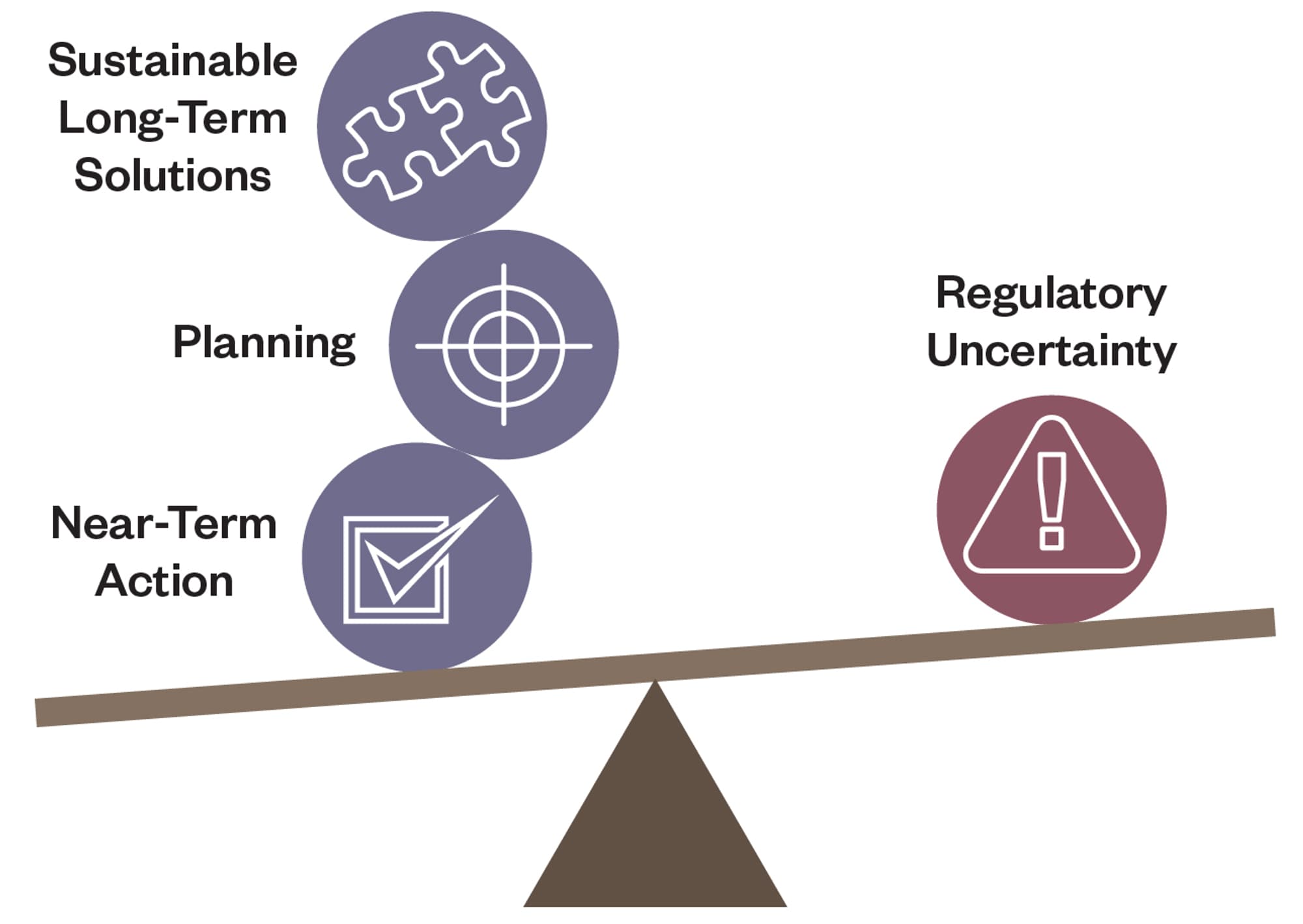 Once the utility has explored the benefits and drawbacks of all options, and assessed and weighed each, the best approach can be implemented. A measured approach includes short-term action to meet immediate needs, and planning and future action for a sustainable solution in a world of uncertainty.
CASE STUDY: A California water utility was ready to start up their new groundwater treatment facility last year but regulatory requirements with lower PFAS limits caused the facility commissioning to be paused. A treatment assessment was conducted and a cost-effective path forward identified, resulting in the addition of lag GAC vessels to provide the necessary contact time for effective PFAS removal. A key component to the project was the permitting process, necessitating effective communications with the regulatory agency in the planning and design stages.
CASE STUDY: At one utility in the South, a cross-border biosolids site that is contaminated with PFAS is heavily impacting surface waters, causing PFAS levels in their source water to rise near the EPA Health Advisory limit. The facility had recently invested in MIEX technology to achieve Stage 2 DBP compliance, but the technology has proven incapable of reducing PFAS levels at the plant. To further complicate the situation, the local regulatory body indicated they will likely regulate PFAS in some fashion at a future date. A phased approach used HazenGAC to key in on an appropriate partial-treatment solution, installing 8-mgd GAC to treat 40% of plant capacity paired with blending to achieve PFOA and PFOS reduction. This solution was responsive, quick to install, and cost-effective by leveraging existing assets (an on-site mothballed pump station). It also allows for ongoing research at the facility to study treatability of PFOA and PFAS, and short-chain PFAS compounds. Development is underway for testing an innovative combined GAC/IX approach.
Related Content:
Comprehending the PFAS Challenges and Drivers
Exploring Options for PFAS Management