Troubleshooting Activated Sludge through Microscopic Observations: Five Case Studies
Paul Pitt, David Jenkins, Sarah Galst, Mike Lynch, Bryan Atieh, Katya Bilyk, Alonso Griborio
Last Modified Jul 06, 2022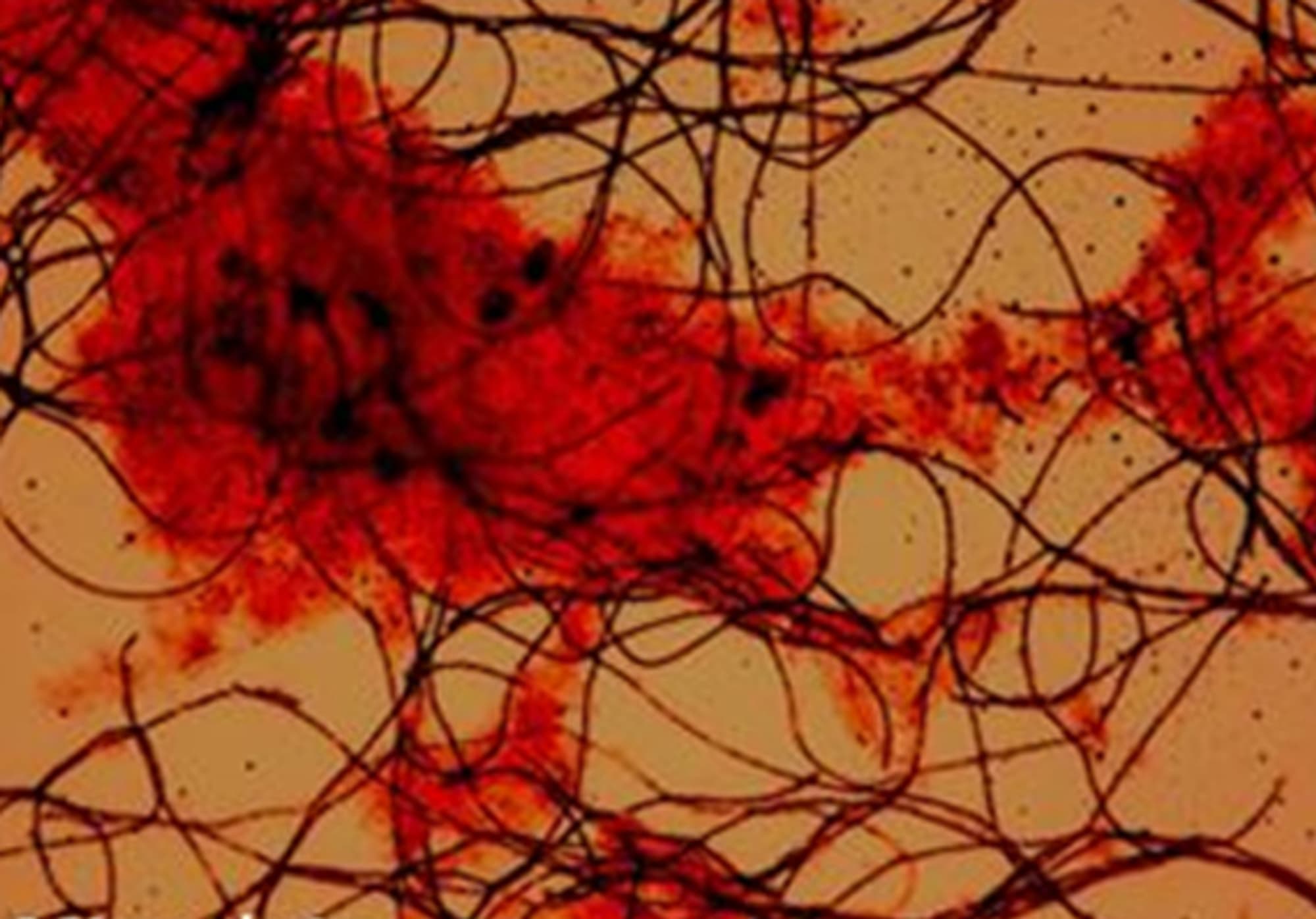 Plant operators rely on many tools to observe and evaluate their Wastewater Treatment Plant's (WWTP's) process. For example, a laboratory analysis showing increasing effluent ammonia may lead an operator to increase the aerobic volume used in treatment. Or a hand-held Dissolved Oxygen (DO) meter showing low DO concentrations may inform an operator to increase the aeration output to the aeration tanks (ATs). These tools provide information that instruct operators on which operational changes to make, and the magnitude of change needed.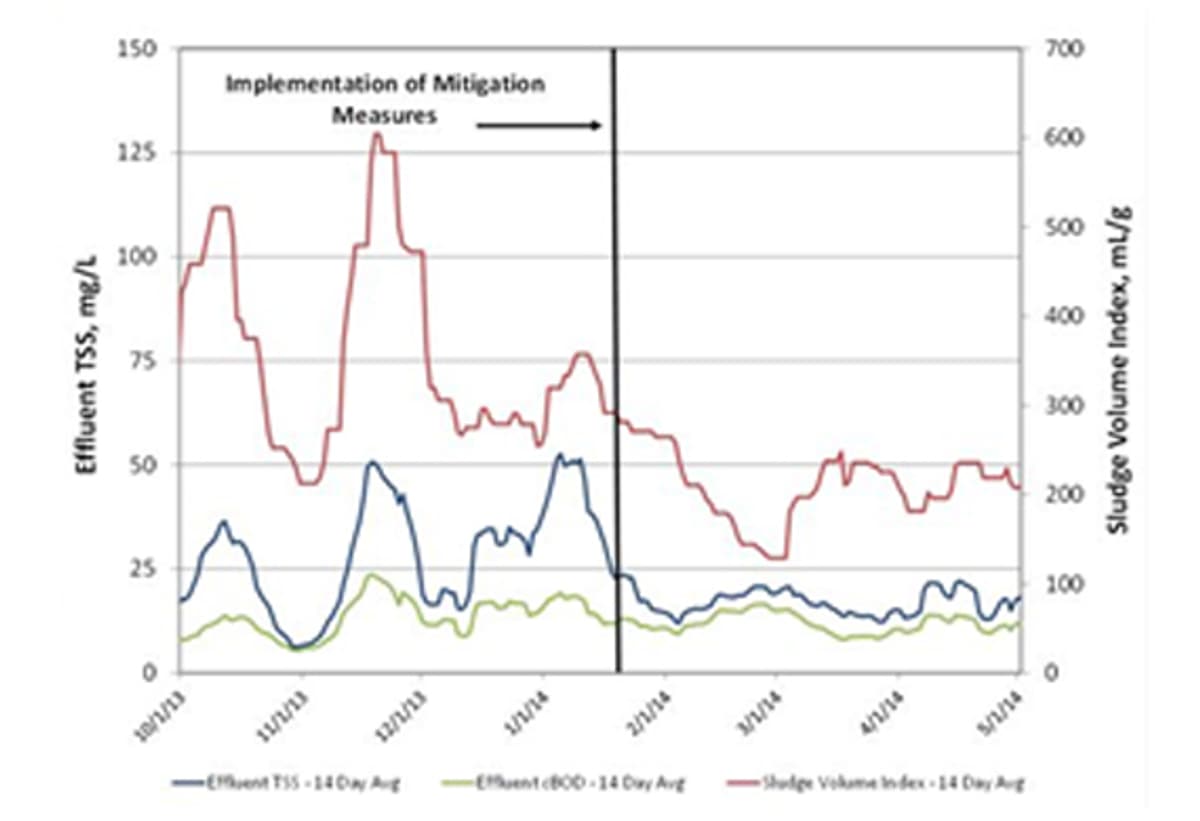 One operational issue that is common to many WWTPs but does not have an easy monitoring 'tool' is foam. Foaming conditions often arise with no forewarning and can cause many operational difficulties, including odors, spreading beyond the confines of the infrastructure, causing unsafe working conditions, damage to equipment, and add significant maintenance costs associated with clean up.
Foam is caused by the presence of Nocardioforms (filamentous bacteria) which are hydrophobic in nature and have a large surface area to interact with gas bubbles, promoting free-form filament attachment to gas bubbles in the bulk solution which rise to the surface as foam. Once at the surface, filamentous bacteria are not wasted through the settled Waste Activated Sludge (WAS) and remain in the system indefinitely. Operational changes at a WWTP are needed to create conditions non-conducive to the growth of filamentous bacteria in order to recover from a foaming event.
Five case studies are presented, demonstrating examples where microscopic analysis provided either an identification of a filamentous microorganism or forewarning of the presence of filamentous bacteria.