Evaluating Satellite Imagery Leak Detection Technology
Last Modified Mar 13, 2023
This California Energy Commission (CEC) funded leak detection research project titled "Demonstrating Innovative Leakage Reduction Strategies" deployed the latest in advanced correlating continuous acoustic monitoring technology (CCAM) and coupled it with Satellite Imagery Leak Detection (SILD) to evaluate this latest approach to non-invasive, sub-surface leak detection.  Other leak management technologies (i.e., District metering and smart flow sensitive pressure reducing valves) are being deployed to effectively reduce water leakage and prevent water loss in California water utility distribution systems.
How it Works
SILD technology uses satellite images of a specified area to detect subsurface chlorinated water. Algorithms are used to analyze the satellite image and locate with different confidence levels the likelihood of subsurface chlorinated water.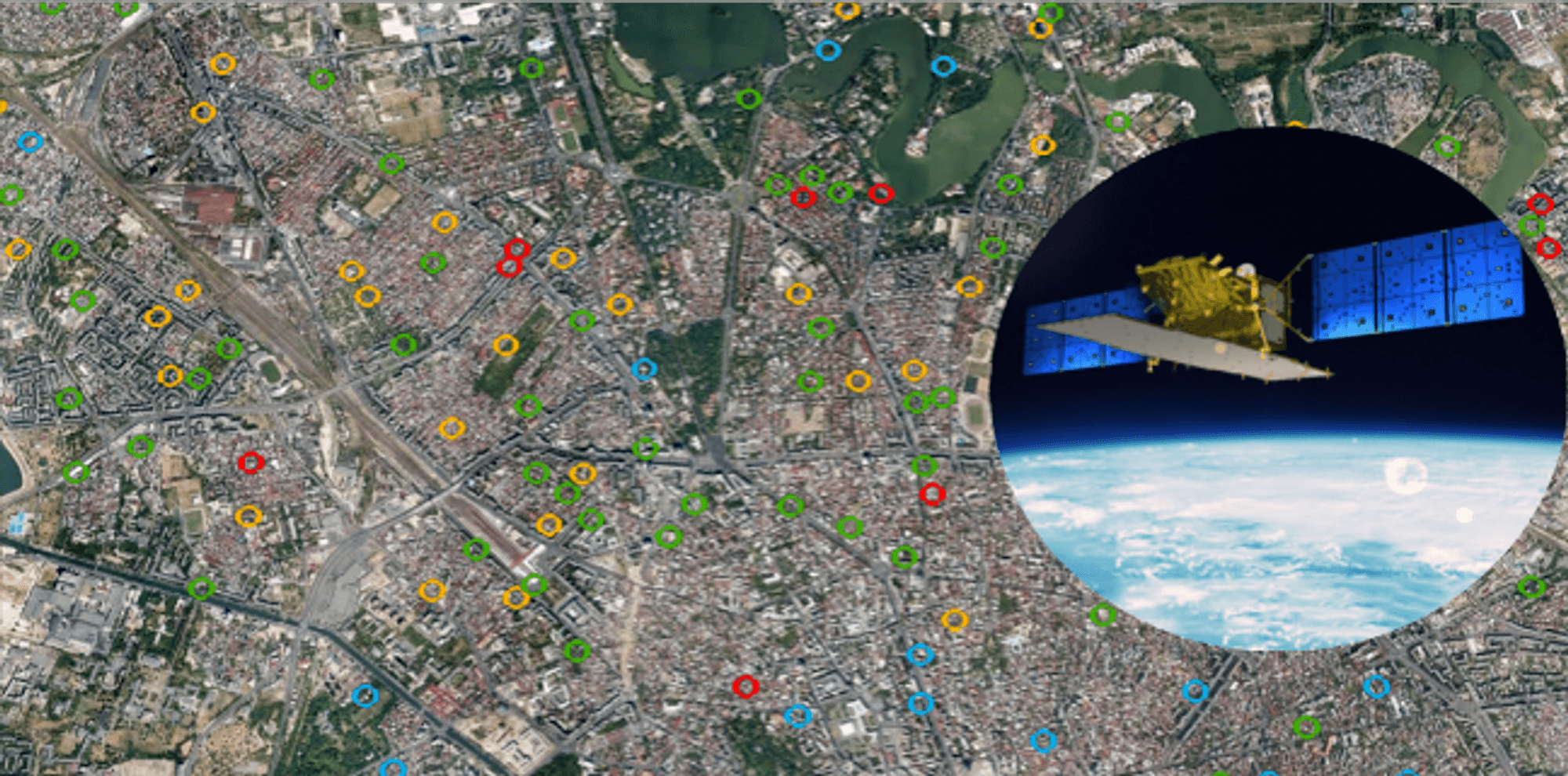 As part of the CEC funded research project, SILD was deployed in the California American Water (CAW) Duarte District. Duarte is located northeast of the City of Los Angeles, and west of San Bernardino. The Duarte system includes 100 miles of water main, and has historically averaged about 60 leaks per year, but leaks escalated to 87 in 2016, and 140 in 2017. A goal of this project was to deploy, evaluate, and collaborate with SILD vendor to identify leaks in the Duarte system and improve the SILD technology.

This presentation will provide a summary and evaluation of SILD based primarily on the experience from the California American Water system in Duarte, but also drawing on other system experiences. The presentation will include a discussion on SILD as it relates to:
Explanation and deployment of satellite imagery technology
Applicability to different systems
Technology improvement during the course of the project
Training, investigations, and follow up work
Performance metrics including water savings
Evaluation of false positives
Cost considerations including energy savings
The presentation will also include a discussion on other components of the project including the development of a graphical user interface and utilizing a combined deployment of SILD with acoustic monitoring technologies.