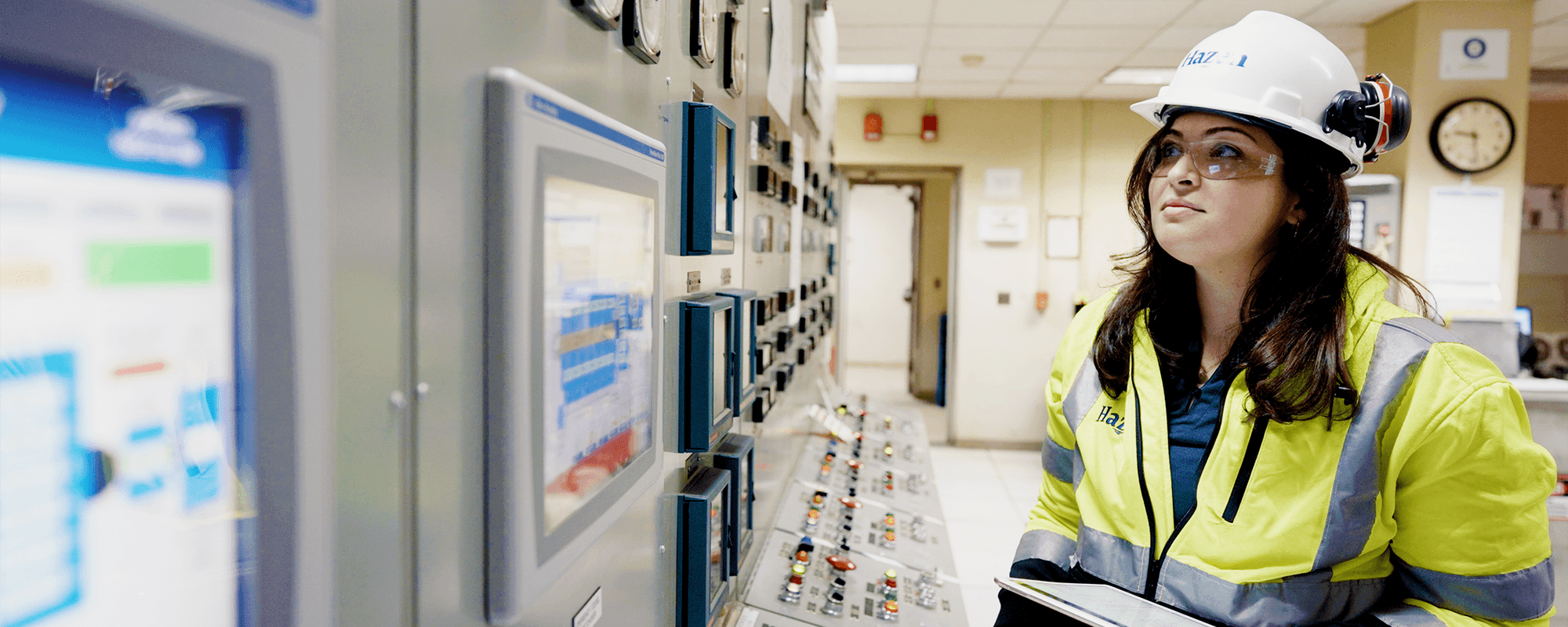 What does the future
hold for Hazen?

You tell us.
Why Hazen?
Talented and passionate people decide to call Hazen home because it is a place where they can make the most of those qualities. Whether you are interested in hyper-specialization, research that changes the landscape, or something entirely new – your career at Hazen can be as exceptional as you are.

The Best and the Brightest, United by Purpose
At Hazen, you will be surrounded by the best and the brightest – those determined to continually reach higher. Our drive comes from our commitment to make a real difference, to leave our mark in the world.
Apply now and start your journey at Hazen.

Ownership and Principles
As an entirely employee-owned company, Hazen is our people. We take personal responsibility for our work and live by our values through every decision and action. At Hazen, we always try to do what's right. It is for these reasons and many more that so many Hazen employees have never worked elsewhere.

Diverse Opportunities

Our talented and diverse staff includes a wide spectrum of engineering and scientific disciplines, along with experts in the business-related aspects of utility management. Hazen teams are leading the way, forging new solutions in digital strategy, data analytics, visualization, and more.
No matter your experience level or discipline area, you will have the chance to make an immediate difference on projects around the country.
Students and Recent Graduates

Our project teams include staff with a wide variety of expertise – fertile ground for rewarding idea-sharing. Less experienced staff are given ample opportunities to contribute, learn, gather technical expertise, and experience a variety of challenges on high-level projects with real-world impacts.
Join us if you want an exciting career managing the world's most precious resource.