Indirect Potable Reuse Pilot Test
In response to Florida's Ocean Outfall legislation, the City of Hollywood retained Hazen and Sawyer to investigate options for reuse required under the law. The legislation requires 60 percent (21 mgd) of the baseline flow that previously was discharged through the outfall to be reused for a beneficial purpose. After a review of the legislation, discussions with regulatory agencies and consideration of available options for reuse applications, Floridan Aquifer recharge was identified as the most cost-effective and environmentally-friendly alternative to satisfy the regulation.
Innovative Aquifer Recharge
Our pilot test developed a treatment train that produced high quality effluent while reducing costs.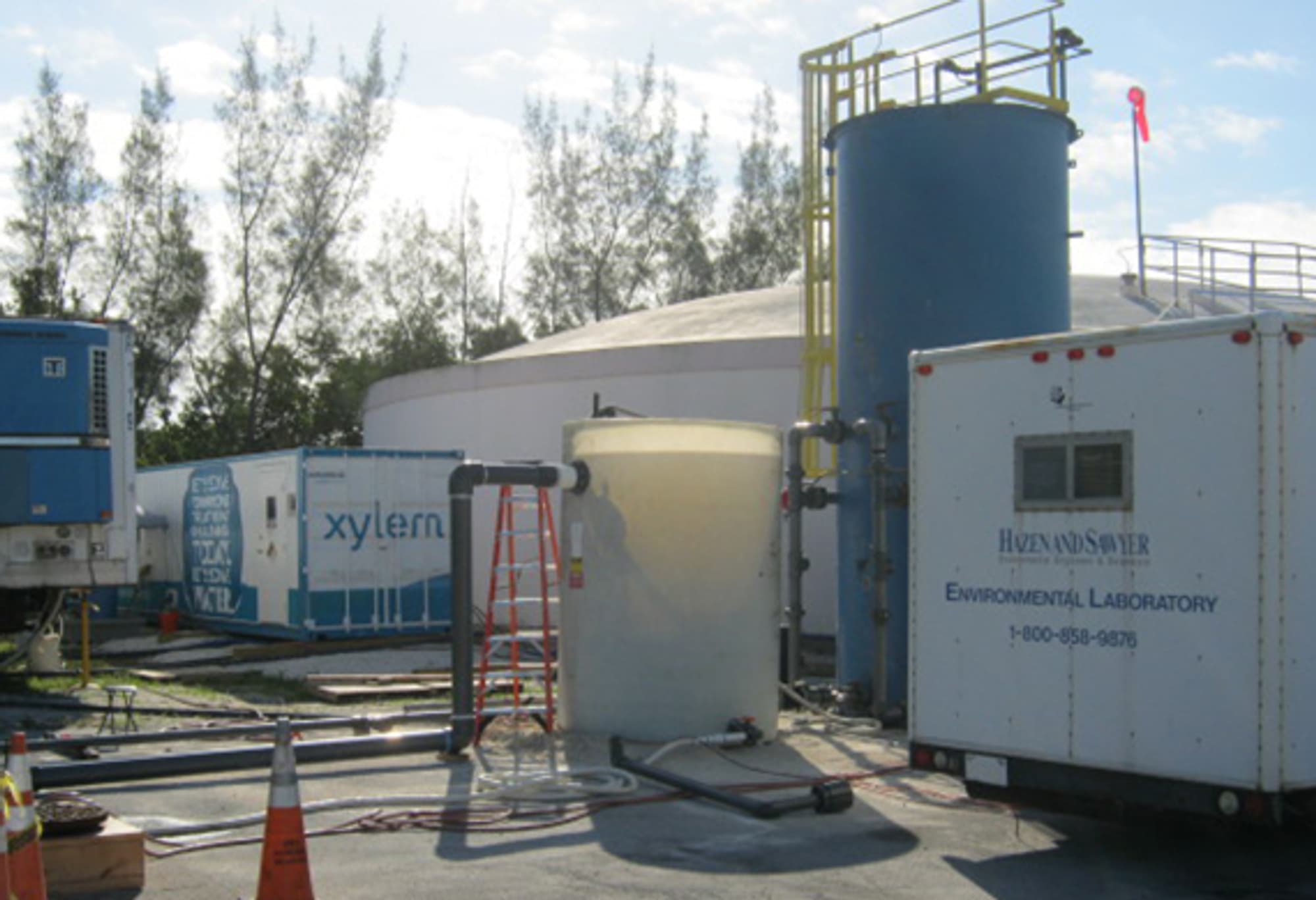 Project Outcomes and Benefits
Developed a treatment approach that minimized the need for reverse osmosis treatment that is typically used for indirect potable reuse, potentially greatly reducing capital and operating costs.
Demonstrated acceptable emerging contaminant oxidation using treatment technologies alternative to MF/RO/UV-AOP that are more cost effective and have a smaller carbon footprint.
Produced water that satisfied primary and secondary drinking water standards with the exception of certain constituents present in the Floridan Aquifer, such as chloride.
Included the following process components in two flow streams - diverted secondary effluent from the wastewater treatment plant clarifier, chlorine addition, deep bed media filtration, ultrafiltration, ion exchange (TOC, Ammonia, Phosphate), ozone, UV-AOP, and BAC filters.
Monitored several emerging contaminants that may be regulated in the future.
Pilot test found that both process schemes are viable options for recharge in Broward County and to the state reuse requirement.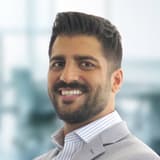 Enrique Vadiveloo serves as Hazen's South­east Region Water Reuse Prac­tice Leader and has par­tic­i­pat­ed in a vari­ety of water reuse, waste­water treat­ment, mas­ter plan­ning, pilot­ing and design projects.

Related Topics: